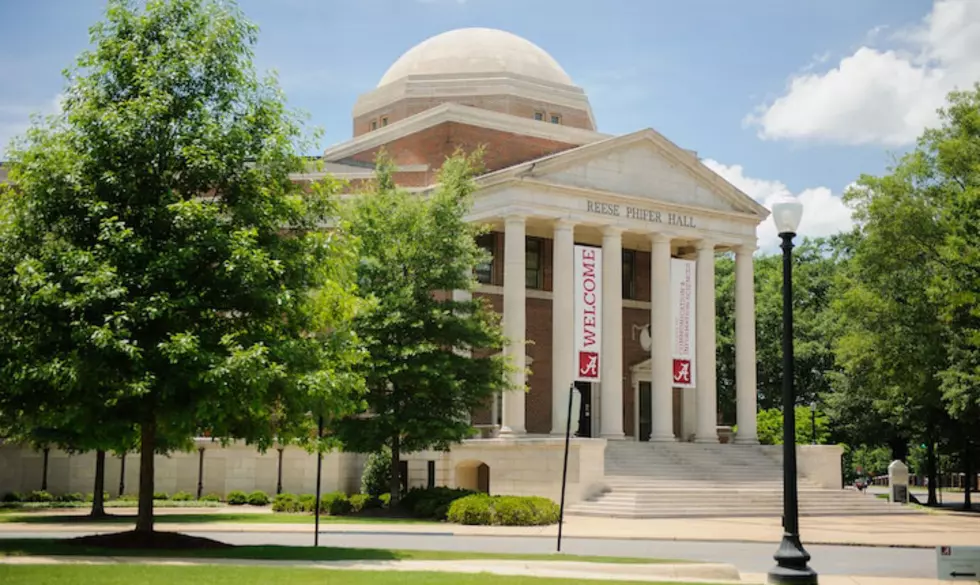 Endowment Created in Name of Alabama Media Legend
Photo courtesy of the University of Alabama
Friends and family of late Alabama sports media icon Cecil Hurt are establishing an endowment fund in his name to continue his legacy through the sports communications students at the University of Alabama.
The initiative, named the Cecil Hurt Endowed Support Fund for Excellence in Sports Media, is aimed at supporting students who chose a similar path to Hurt within UA's College of Communication and Information Sciences (C&IS).
A portion of the funds will go to the college's Department of Journalism and Creative Media to "offer programming for current students and industry professionals that strengthens the program's mission and propels education...," according to UA.
Additionally, the fund will highlight student success with the formation of an annual Cecil Hurt Award for an outstanding rising senior studying in sports media.
"This endowment will recognize and support the exact type of excellence that characterized Cecil's life and his work," said Dr. Mark Nelson, dean for the college of C&IS. "He was an inspirational member of our community, and this fund will inspire and support future journalists for many years to come."
According to the department, funding for the program has already exceeded $15,000 due to the work of Hurt's friends and family.
Hurt worked at The Tuscaloosa News from 1982 until his passing in November of 2021. He was seen as a key figure in Alabama sports media and, through his extensive reporting, gained the trust of prominent UA coaches such as  Paul "Bear" Bryant, Gene Stallings and Nick Saban.
The initiative seems more than fitting for the legacy of someone who cared deeply about the future of his own profession. In the early period after his death, dozens of journalists and media personalities from around the country shared stories of how Hurt positively impacted the lives and early careers of those around him.
Click HERE to learn more about the endowment or to make a donation.
For more from J.R. and all of the talented staff at Tide 100.9, make sure to check out our content at tide1009.com and on the Tide 100.9 app.
Highest Earning Bama Pros of All-Time
The University of Alabama is known for constantly cranking out world-renowned athletes, but who of the best active or former pro players have the highest career contract earnings?
The 10 Greatest Athletes from Alabama