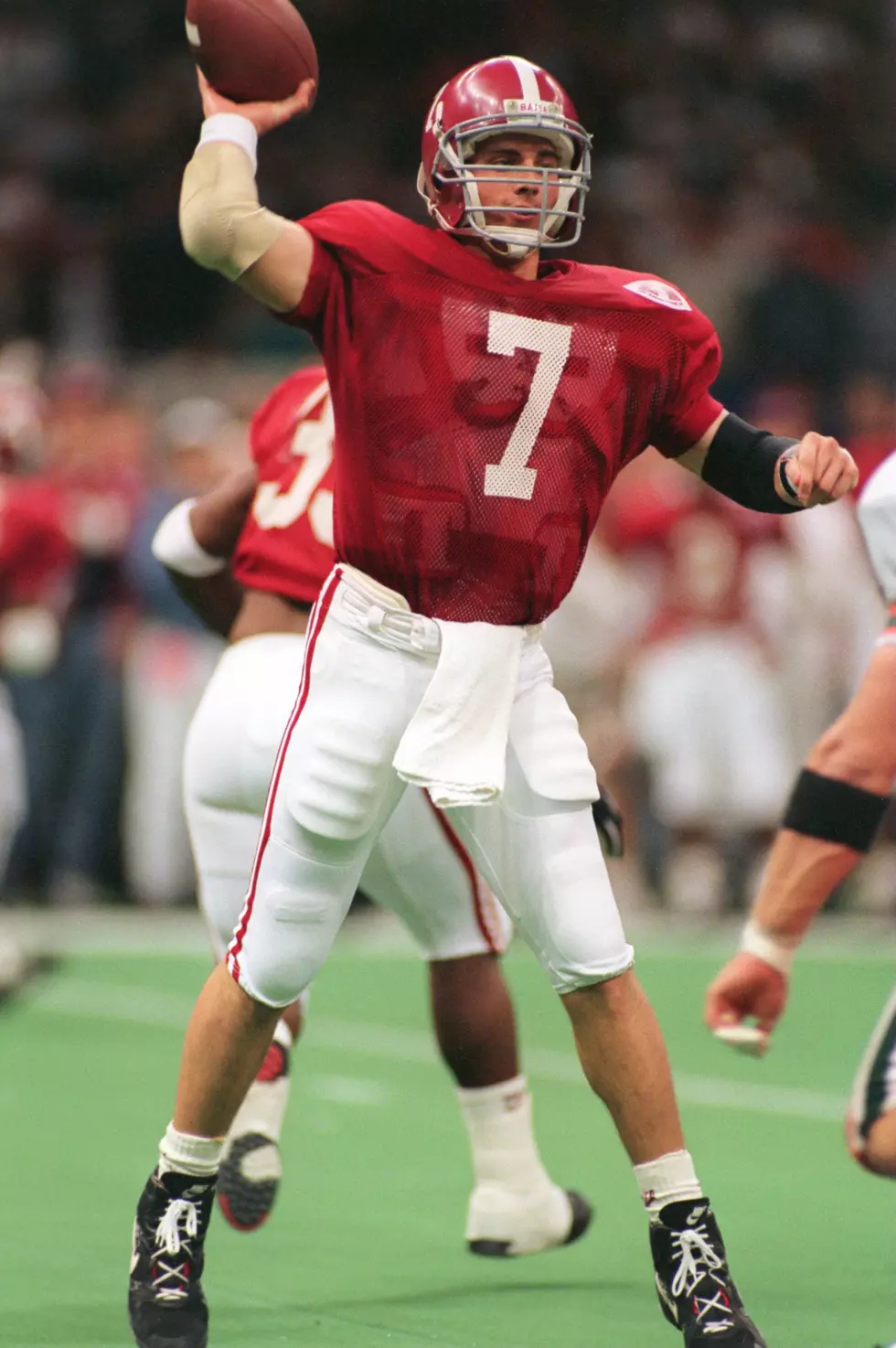 Did You Hear What Former Bama QB Jay Barker Said on 953 The Bear?
Getty Images
Former Alabama QB Jay Barker joins the 953 Bear Steve Shannon Morning Show every Friday at 8:30 to pick Saturday's college football games.
Jay shared his thoughts about Bama Coach Nick Saban watching from home Saturday night as Bama takes on Georgia.
By the way, Barker predicted a better Bama defensive performance and a Bama win by a touchdown.
Jay picked these games (winners in caps)...
OLE MISS v Arkansas.
TENN V Kentucky
TX A&M v Mississippi State
MIAMI v Pitt
AUBURN v SouthCarolina
ALABAMA v Georgia
Hear the entire segment with Jay Barker here.
Catch Jay on 953 The Bear's Game Day All Day starting Saturday afternoon at 2pm live from 12-25.