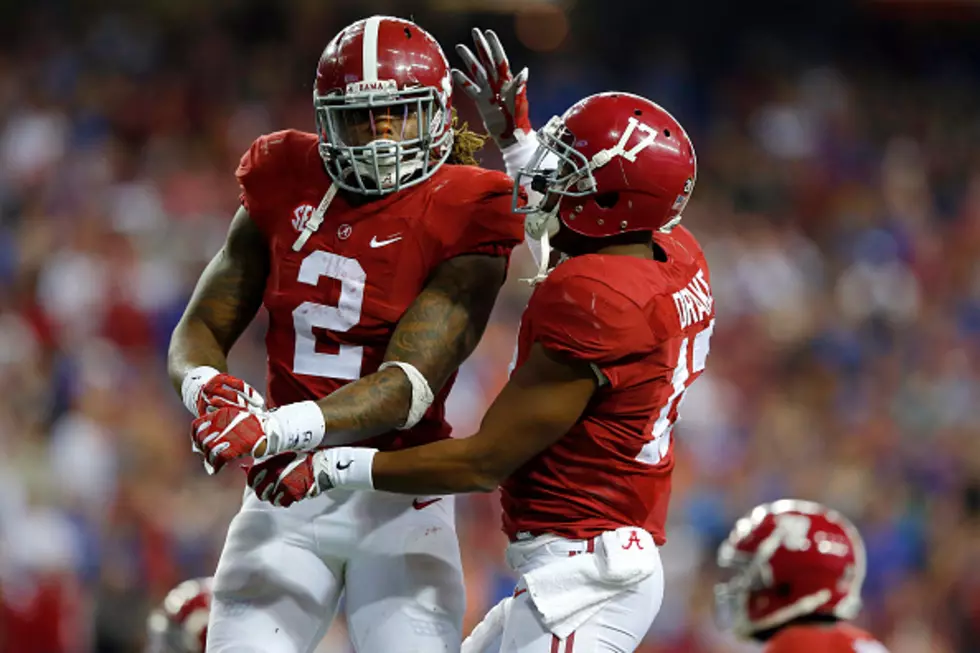 Derrick Henry Invited to New York for Heisman Trophy Ceremony
Getty Images
For the third straight year, the University of Alabama will have a finalist in New York City for the Heisman Trophy presentation. 
The announcement took place on ESPN2 Monday evening and running back Derrick Heny is one of three players that will be attending the 81st Heisman Ceremony this weekend. The other finalists are Stanford running back Christian McCaffrey and Clemson quarterback Deshaun Watson.
The Crimson Tide junior has been the favorite since his team shut down Leonard Fournette and upset LSU in early November. Every week since that game, Henry's odds have increased to the point where he had a built a significant lead in oddsmakers' minds.
There's no denying the impact Henry has made on the No. 2 team in the College Football Playoff. He leads the nation in rushing yards, rushing touchdowns, and carries per game. During last week's SEC Championship win over Florida, Henry ran for 189 yards to break Herschel Walker's 34-year-old record for rushing yards in a single season.
The Florida native's list of accomplishments this season include four 200-yard games (tied SEC single-season record), at least one rushing touchdown in every game, and an Alabama school records for yards and touchdowns in a single season. If Henry can win the prestigious award, he would join running back Mark Ingram as the only players in Alabama's illustrious history to win the Heisman Trophy.