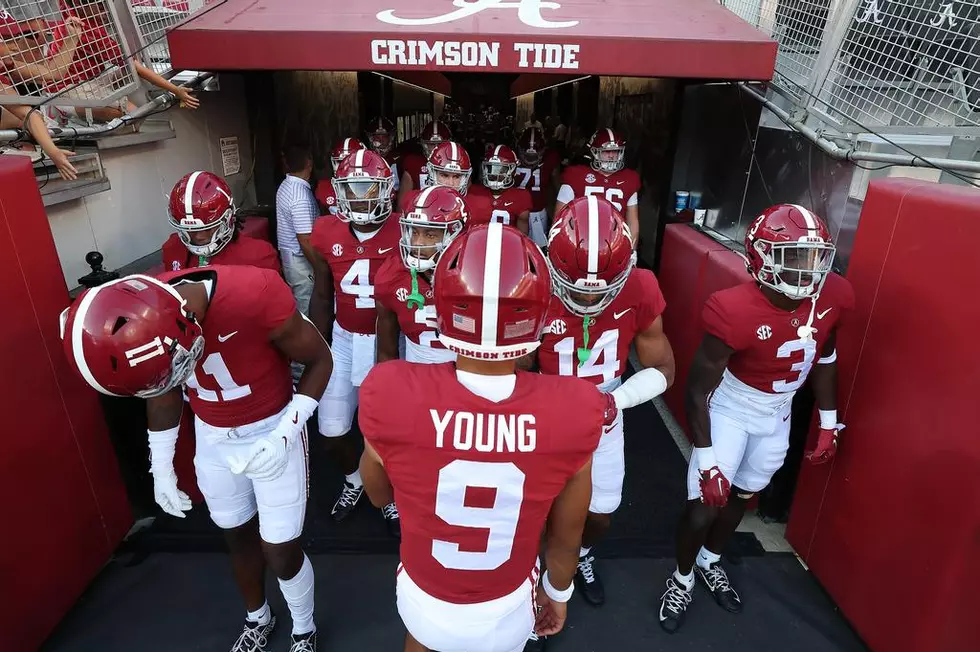 College Football Playoff Releases First Rankings of Season
Crimson Tide Photos / UA Athletics
The Alabama Crimson Tide football team ranks at No. 6 in the first College Football Playoff rankings of the season.
The Tennessee Volunteers top the list at No. 1. Ohio State is narrowly behind at No. 2, while Georgia sits at No. 3, Clemson at No. 4, and Michigan caps off the top five.
Two other conference teams made the rankings outside of the top five. LSU ranks at No.10 and Ole Miss is No. 11. A total of five SEC teams made the Top 25.
The College Football Playoff Rankings will be released weekly every Tuesday from now until the end of the month. Selection Day will be on Sunday, December 4, 2022, at 11 a.m. CT.
The Alabama Crimson Tide plays the LSU Tigers on Saturday, November 5, 2022, at 6:00 p.m. CT. Coverage will be on Tide 100.9 and 95.3 The Bear.
Alabama vs Mississippi State 2022