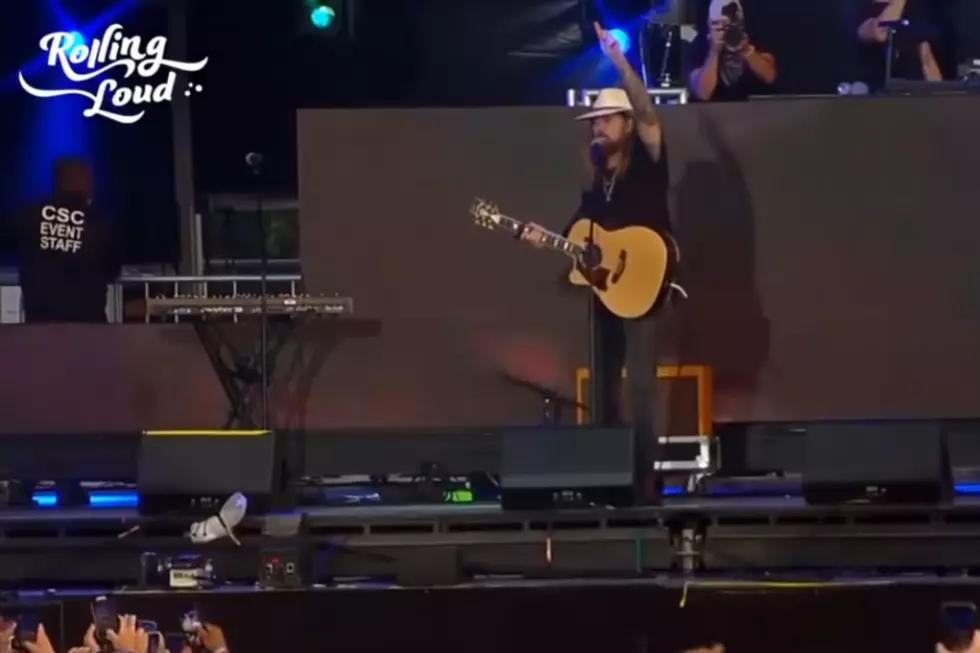 Billy Ray Cyrus Pops Up at Hip Hop Festival, Sings 'Old Town Road' With Lil Nas X
YouTube
Billy Ray Cyrus took Miami by storm over the weekend, making an unexpected appearance to perform the viral smash "Old Town Road" with Lil Nas X during his set at the Rolling Loud Festival.
It may be the last place you'd expect to see Cyrus, but he definitely owned the crowd.
Rolling Loud is a primarily hip-hop and rap event, with headliners like Migos, Cardi B, Travis Scott and Kid Cudi taking the stage in 2019.
Lil Nas X and Country's Hip-Hop Love Affair
Lil Nas X was set to perform his set on Sunday night (May 12), and he made no hints of a special guest. But before he took the stage, fans saw Cyrus side-stage, peeking out with his wife, Tish. The country star first took the stage solo, opening with the singable "Old Town Road" chorus before Lil Nas X came out. The crowd went absolutely crazy singing along to the men, both donning cowboy hats.
So many festival-goers made their way to the stage for the set that the crowd overflowed into different sections of the festival grounds.
Cyrus tweeted after his surprise appearance, writing, "Yeehaw!! This old man's never seen anything like this. @RollingLoud kicks ass! Maybe my favorite show ever! @LilNasX thanks for having me! You killed it!"
Lil Nas X shared images of their performance, writing "another one" — he even divulged that the pair went into DMX's artist transport bus thinking it was theirs and posed for a picture with him. An official "Old Town Road" music video is expected to debut soon.
Most Controversial Country Song Lyrics