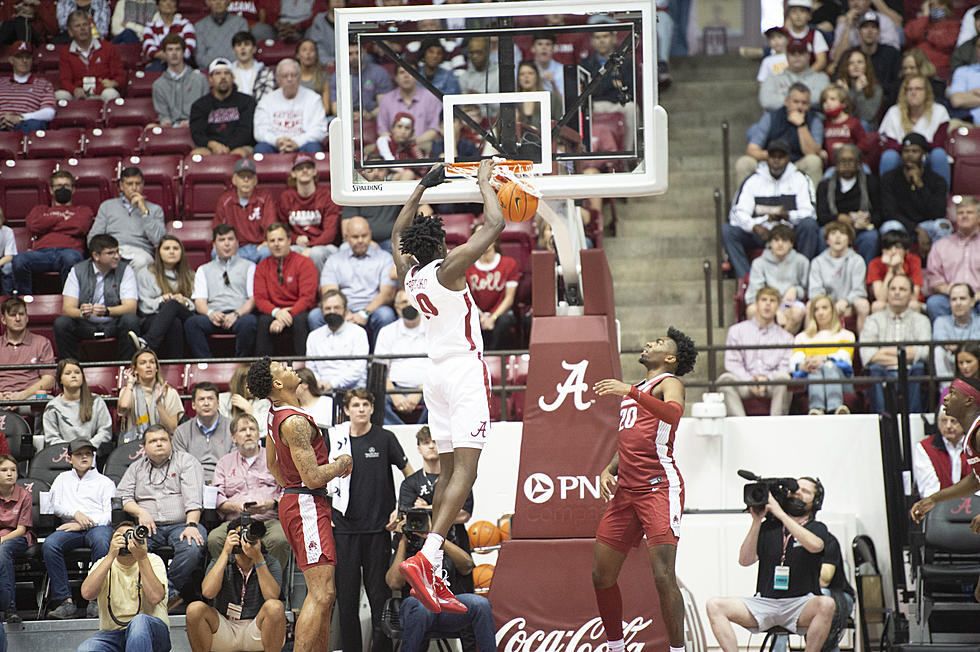 Bama Basketball's Charles Bediako Participates in FIBA's Globl Jam
Getty Images
This week Alabama Basketball's Charles Bediako participated in GLOBL JAM. An Under-23 tournament featuring the game's rising stars and is recognized by the International Basketball Federation (FIBA).
Bediako was part of the Canadian roster and competed against three other countries including the United States, Italy, and Brazil. Featured in the tournament were Baylor standout Flo Thamba and international pro Guglielmo Caruso.
Coming off the bench in all four games, Bediako averaged 4.2 points, 4 rebounds, and recorded a block in nearly every game. The Canadian squad reached the semifinals of the tournament but fell to the United States 93-87 Saturday evening.
Regardless of the stat line, Bediako had some impressive dunks and blocks against high-level competition.
The 7-footer out of Brampton, Ontario was a solid rim protector for the Crimson Tide last season seeing 44% of the team's total minutes. He is expected to be a much-improved player come November and we can hope to see a few more lob finishes from the big man.
Alabama Basketball All-Time Scoring Leaders
Notable Bama Players to Play in the WNBA
Alabama Women's Basketball Photo Shoot 2022-23