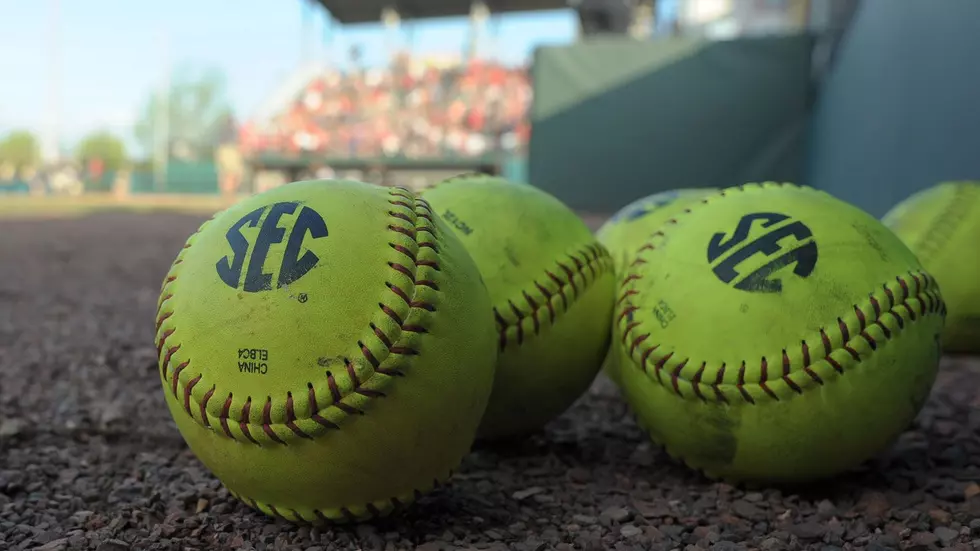 Alabama Softball to Open SEC Tournament Play Wednesday Against Auburn
Photo courtesy of the SEC
Alabama softball enters the 2018 SEC Softball Tournament as the No. 8 overall seed, opening play on Wednesday, May 9 in Columbia, Mo., against ninth-seeded Auburn at 6:30 p.m. CT live on the SEC Network.
Finishing the regular season with a 32-17 overall record and 12-12 mark in conference play, the Crimson Tide are this year's No. 8 seed, matching up in opening-round action against No. 9 seed Auburn who comes in at 38-14 overall and 11-12 in SEC play. Alabama and Auburn faced off earlier this season on March 16-18, with the Tigers taking two of the three games on the Plains. Overall, the Tide is 47-22 all-time against its in-state rival, including a 5-3 record at the SEC Tournament. The last time the two teams met in the SEC Tournament was 2016, a 6-4 Auburn victory.
Alabama owns a 38-24 all-time record at the SEC Tournament, including championship titles in 1998, 2003, 2005, 2010 and 2012.
The winner of Wednesday's game will advance to face regular season champion and No. 1 seeded Florida (46-8, 19-4 SEC) on Thursday, May 10 at 6:30 p.m. CT on SEC Network. The tournament semifinals will take place on Friday, May 11 on ESPNU and the SEC Tournament championship will be on Saturday, May 12 at 7 p.m. CT live on ESPN.