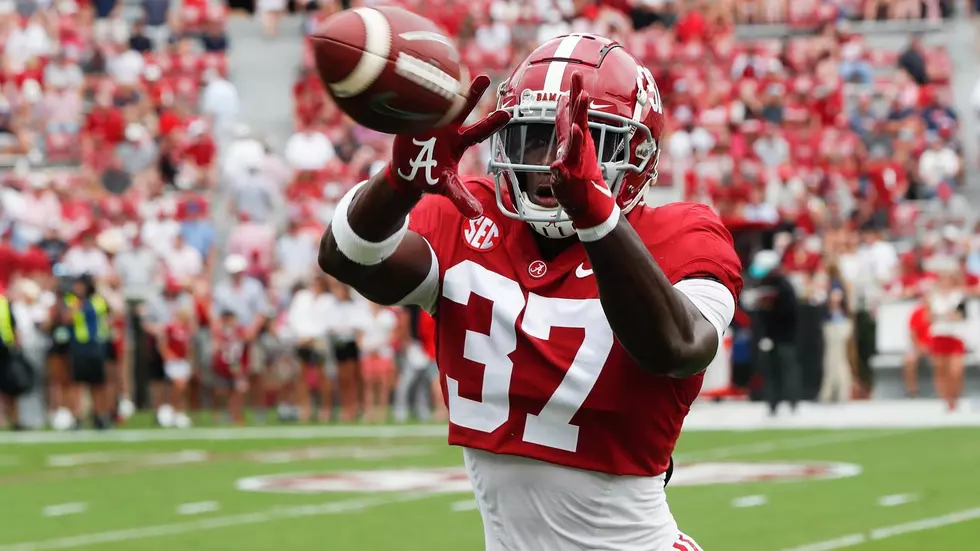 Alabama Linebacker Out For Season
Crimson Tide Photos / UA Athletics
Alabama linebacker Demouy Kennedy is out for the remainder of the football season due to a knee injury, according to Alabama head coach Nick Saban.
"He's got a knee injury, he's out," said Saban. When the reporter specified and asked if he was out for the season, Saban replied "yes."
The junior has seen time in every in all five games this season and has recorded one assisted tackle against Vanderbilt.
In his three seasons with the Crimson Tide, he has played in 24 games as both a defender and rusher. As a defender, he has made eight total tackles (three solo, five assisted). He has attempted seven runs for 16 yards.
The Ala., native was recruited as a four-star prospect, who ranked at No. 3 in inside linebackers and No.1 in the state of Ala., for the class of 2020, according to 247Sports Composite. 
The No. 1 Alabama Crimson Tide hosts the Texas A&M Aggies on Saturday, October 8, 2022, at 7 p.m. CT. Radio coverage can be found on Tide 100.9 and 95.3 The Bear.
Alabama vs Arkansas Week 5, 2022