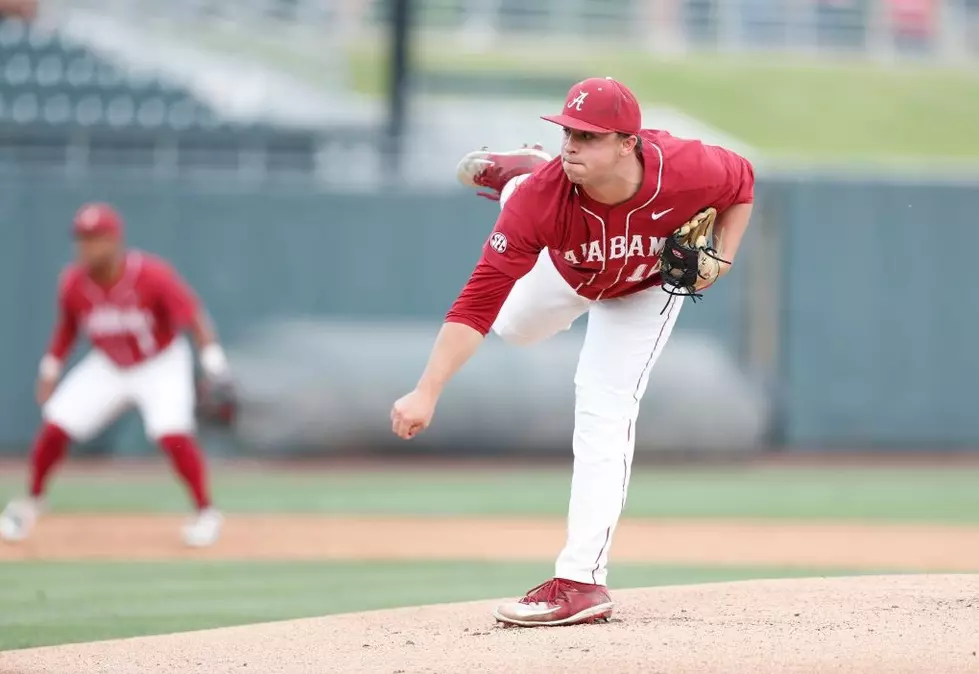 Alabama Baseball Solidifies 2021 Schedule
Photo courtesy of Alabama Athletics
Breaking news for SEC baseball schedules began January 13 of this year with a word from the athletic directors as they agreed upon both a normal conference schedule along with the expansion of travel rosters for each school.
It wasn't much longer before Bama fans heard from the skipper himself, head coach Brad Bohannon, via Twitter this past Friday as he added, "Hang tight @AlabamaBSB fans....a few more details to wrap up and we should be able to release our Spring 2021 schedule some time next week! #RollTide."
Adding to an already exciting 2021 for Alabama athletics, the Crimson Tide's impressive baseball team has officially been set to play a full 56-game schedule. This year will include 34 home matchups for the Sewell-Thomas Stadium and Bama baseball fans.
The 2021 SEC regular-season schedule for the Crimson Tide didn't change from the format at all compared to recent campaigns. According to Alabama athletics, however, "Due to potential issues related to the coronavirus pandemic, all opponents and dates are subject to change at a later date. In addition, games and dates are subject to change for television scheduling purposes."
Consistent with the regular season, there will be no changes in rules or play for the 2021 SEC Baseball Championship which will be again held in Hoover, Ala. from May 25 through Sunday, May 30.
Some exciting SEC outings scheduled for the Crimson Tide this season include series with Tennessee April 2-4 and Auburn April 16-18, both in Tuscaloosa. However, Tide fans should 'buckle up' through the back-half of this SEC gauntlet as Alabama has seemed to have drawn the short stick by being scheduled to play on the road in two consecutive series against Vanderbilt and LSU, in May.
Though, with the early and shortened success of the 2020 season, every Alabama fan should be pumped about the prospect of yet another successful program from the Capstone.
Here's the full schedule below, courtesy of Alabama Athletics:
For more content from J.R. and all the talented interns at Tide 100.9, make sure to tune-in for Tide Tonight - Monday 6:30-7:30 pm, as well as, Wednesday and Friday 6:00-7:00 pm. You can hear all of our radio content on the new Tide 100.9 app!
Enter your number to get our free mobile app
The 10 Greatest Athletes from Alabama