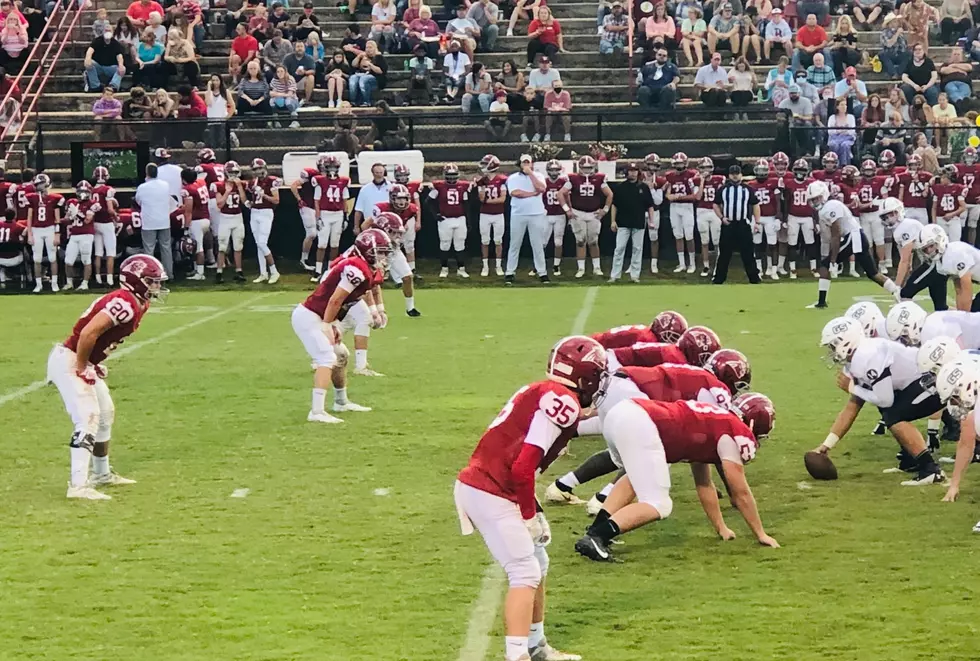 A Check Up on Alabama High School Football
Photo by Lacy Gaither
Four weeks ago Alabama high school athletic programs weren't sure what high school sports would look like. High school athletes, coaches and parents weren't sure if there would even be a season due to the COVID-19 pandemic. Despite the uncertainty that the pandemic presents, entering week 5 of the football season the AHSAA (Alabama High School Athletic Association) is off to a good start.
Throughout the state, Alabama high school athletics looks different than it ever has before. Mask requirements and social distancing are just two of the main things that have changed, but is the plan that the AHSAA instituted before the season began working?
Ron Ingram, director of communications for the AHSAA spoke on how he felt the plan was going up to this point in the season.
"We think our plan is working as well as can be expected," Ingram said. "92 percent of our games are being played as opposed to zero percent in the spring. The goal in general for all the committees was to get these kids on the field, no matter the sport. Some schools have run into some issues, but the schools are doing well. Our whole goal is to mitigate the impact of COVID-19. It's easier said than done."
Ingram also spoke about how he felt the plan has changed from week 1 until now.
"We are pleased overall," Ingram said. "We think our schools are happy to continue to play and improve on all those areas. As we started out, it was tough, but people have been learning and doing well. Schools want to play and they take it seriously. If they don't, they won't get to play."
Lastly, Ingram spoke on if there was any type of plan for winter or spring athletics, and if they would keep the same rules for sports played during that time.
"We have a team, similarly to the fall sports team, that is having their second meeting together this next week," Ingram said. "We are hoping that at some point a vaccine will be available, but if not, we are working hard to make sure we have a plan in place to help our student-athletes play this winter and spring. We are working closely with the Governor's office and health officials to make the best decision for our student-athletes."
Keep it tuned in to Tide 100.9 for all of your high school updates throughout the season. Listen to Friday Night Lights with Cary Clark and Jacob Harrison from 6-9 PM, and Friday Night's Last Call with Captain Ray from 10-11 PM!
Enter your number to get our free mobile app