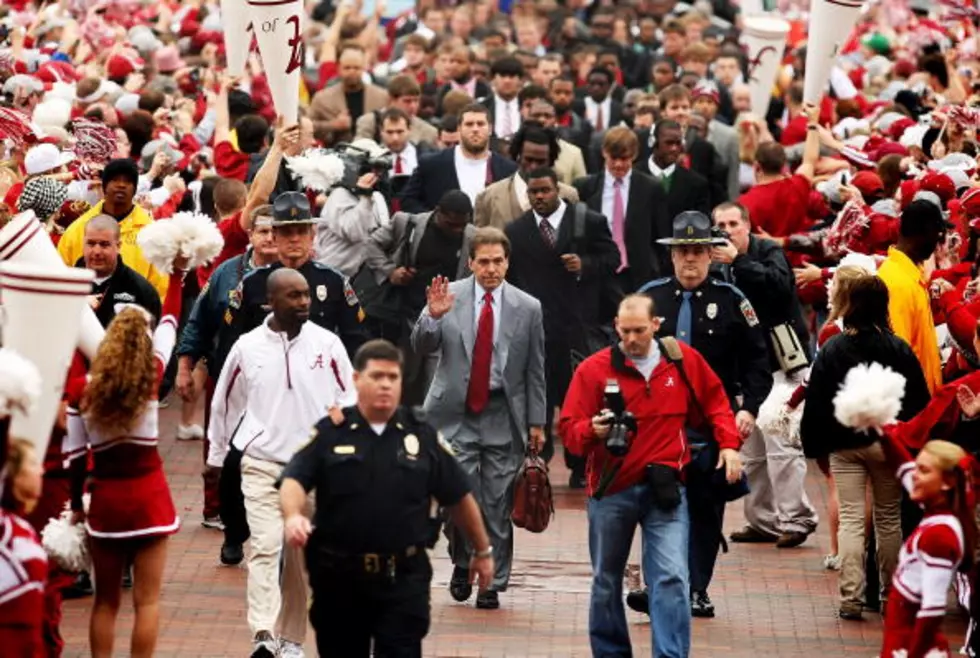 953 The Bear On Campus Beside The Walk Of Champions Pre-Game
Getty Images
953 THE BEAR is your Alabama Crimson Tide flagship radio station in Tuscaloosa. Come say hey & win stuff from 11-2pm Saturday before the Bama game.
Look for Steve Shannon & Meg Summers on campus, beside the Walk Of Champions.
We will be live & part of GAMEDAY ALL DAY on 953 THE BEAR, where you can hear Eli Gold call the game with a 6pm kickoff!