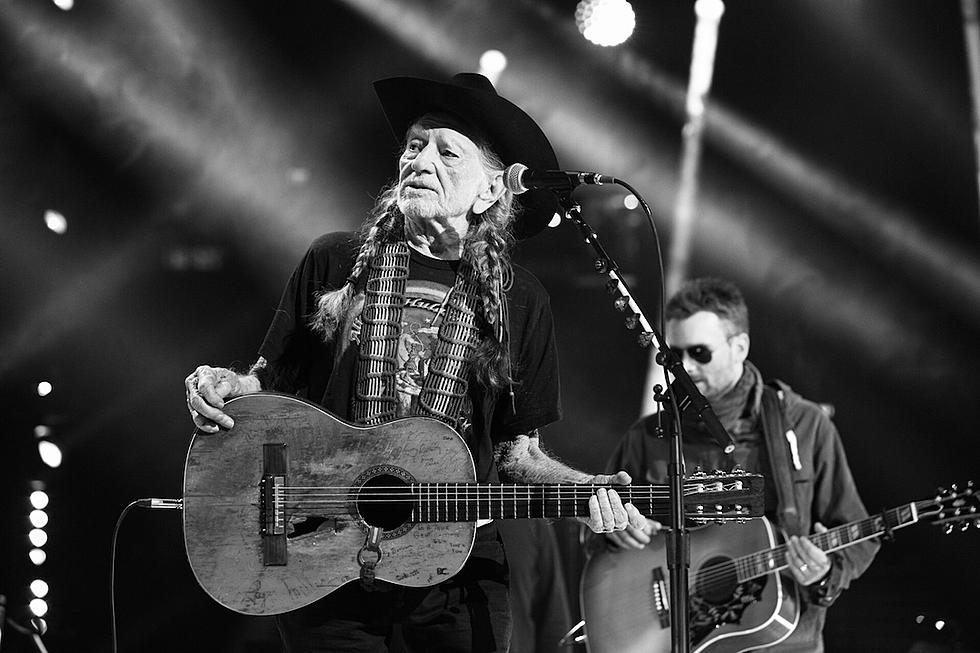 7 Jaw-Dropping Moments From Willie Nelson's All-Star Tribute Concert in Nashville
Joseph Llanes, Essential Broadcast Media
With the kind of lineup that graced Nashville's Bridgestone Arena on Saturday evening (Jan. 12), it would be fair to say that the tribute concert planned in honor of Willie Nelson --  dubbed Willie: Life & Songs of an American Outlaw and produced by Blackbird Presents -- was all highlights.
All killer, no filler: The artists who turned out to pay tribute to Nelson included Eric Church, Lyle Lovett, Ray Benson of Asleep at the Wheel, Lee Ann Womack, Jimmy Buffett, Jason Isbell and Amanda Shires, and a host of others. In fact, the biggest tribute to Nelson of the evening was the fact that so many artists, many of whom are legends in their own right, jumped at the chance to participate in a concert honoring him. Backstage before the show, however, several of the evening's performers pointed out that equal to Nelson's storied musical legacy is his legacy of friendship.
"He has written classic songs that will always endure," Lovett explained to The Boot. "But I think, even more than his music, Willie is known for his humanity. There's something about being in a room with Willie ... that just makes everybody feel better. His band is called Willie Nelson and Family, and if you come to one of his shows and sit in the audience, you feel like you're a part of that family."
"It's not an overuse of words to say that he's a living legend, and I'm sure he can feel it when people first sit down with him or get a chance to be in a room [with him], that they can be a little intimidated," added singer-songwriter Jack Johnson. "But he has a way of knocking that out of the way with some kind of joke, and just making you feel really comfortable right off the bat. He just wants you to feel good, and wants everybody in the room to feel good."
During the evening's festivities, Nelson's presence and music was in full effect. Flip through the gallery below for some of our favorite moments from the evening.
Test Your Willie Nelson Knowledge!