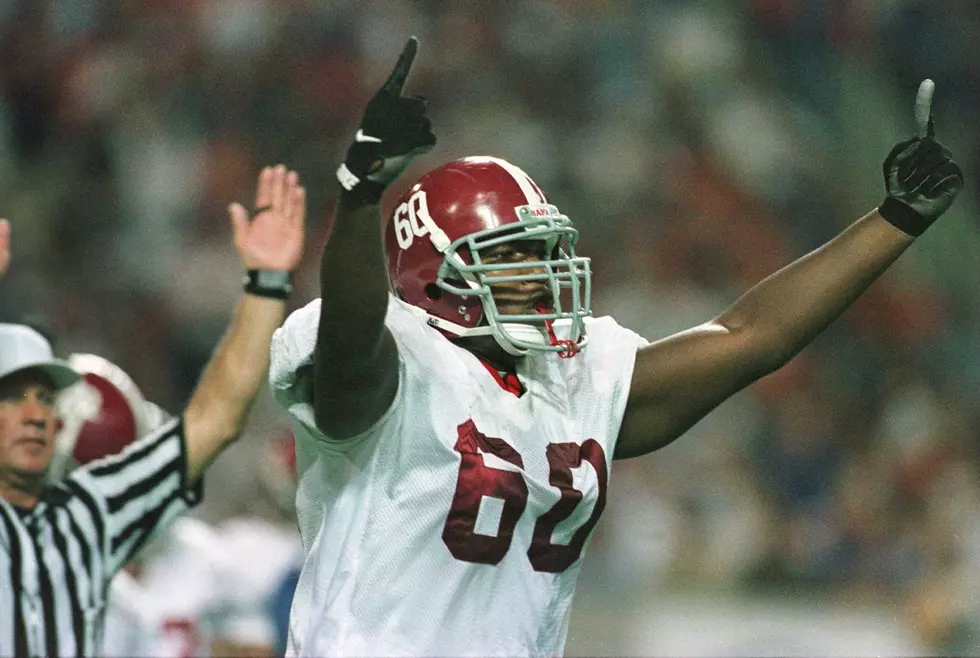 60 Days Away from Bama Kickoff: Chris Samuels
Getty Images
Each day counting down to Alabama's Week 1 matchup with Utah State, I will highlight one former player whose jersey number coincides with the amount of days until the game. Kickoff is just 60 days away, so let's look at the career of Crimson Tide legend Chris Samuels.
Chris Samuels anchored the Alabama offensive line from 1996-99, starting 42 straight games and never giving up a sack. Born and raised in Mobile, AL, Samuels put together not only a legendary collegiate career, but an incredible professional one as well.
Hailing from John Shaw High School in Mobile, Samuels played both offense and defense for the Eagles and was key piece in leading his team to multiple deep playoff runs. As a senior, he was named an All-State selection and committed to the Crimson Tide.
Samuels was a member of Gene Stallings' final recruiting class at Alabama, and proved to be a massive pickup as just six games into his freshman season the inexperienced left tackle took over as the starter.
NCAA sanctions imposed on Alabama stemming from a 1993 violation pushed Stallings to resign after the 1996 season and defensive coordinator Mike DuBose took over as head coach for Samuels' sophomore year.
The Tide suffered as a result of the sanctions and went just 4-7 in 1997 and 7-5 in 1998, but Samuels continued to play well despite the team's struggles.
Finally, in Samuels' senior season, Alabama got out from under the rug of the NCAA and finished 10-3, winning the SEC title over Florida. The senior was named a consensus All-American, First Team All-SEC selection and took home the Outland Trophy, awarded to the nation's top lineman.
Heading into the 2000 NFL Draft, Samuels was widely considered one of the top prospects of the entire class and was selected third overall to the Washington Redskins, who gave up several key assets to move up just a few picks.
Samuels spent his entire 10-year NFL career with Washington and is now regarded as one of the 80 most important players in franchise history. The Mobile native was named to six Pro Bowls during his career and paved the way for many excellent rushing attacks.
After a neck injury unfortunately cut his career short, Samuels entered the coaching ranks and spent time with both Washington and his alma mater, Alabama, as an assistant.
Now, the Crimson Tide legend resides in Potomac, MD with his wife Monique, and serves as the offensive coordinator for Northwest High School. Last season, Samuels' team finished the year 11-2, losing in the third round of the state playoffs.
Stay locked in to Tide1009.com for the countdown to Alabama football, and check out the rest of the list here.
Iconic Photos From Alabama's 18 National Championships
Claimed or recognized, no FBS football program has more national championships than the Tide. Look back on all 18 titles in Alabama history with these photos.
Here's Why Every SEC Team is Inferior to Alabama