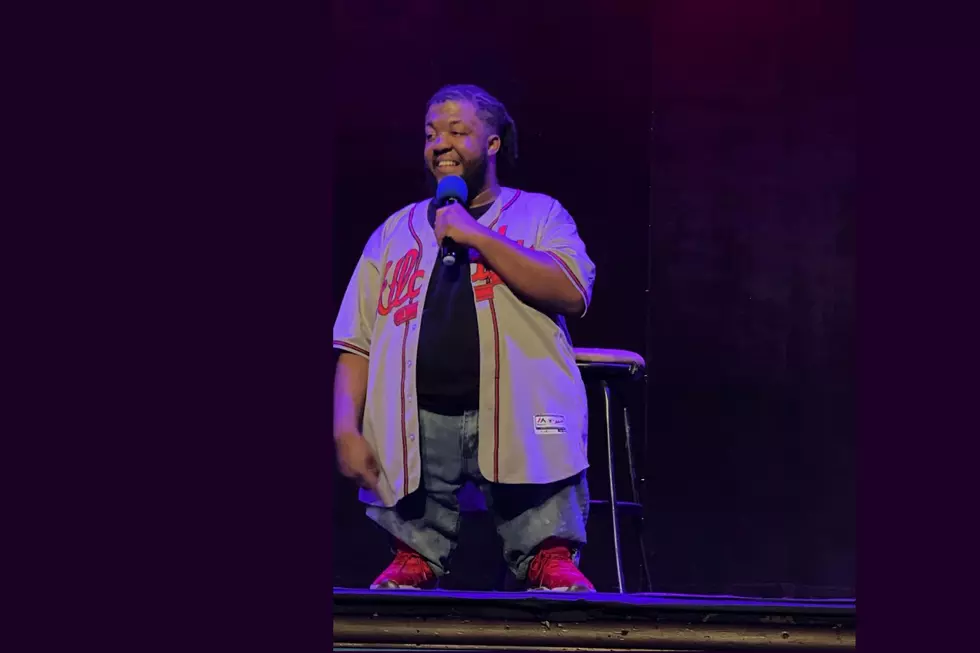 Win Passes to See Alabama Comedian LP in SOLD OUT Dinner Theatre
Comedian Lamar "LP" Pullom, Townsquare Media
Townsquare Media's own Comedian Lamar "LP" Pullom will star in a dinner theatre production at the McDonald Hughes Center. Genres Productions presents "Deceit: A Royal Betrayal" on Saturday, November 19 at 5:00 p.m. at the McDonald Hughes Center. Click here for the Facebook Event page.
Tuscaloosa native Denise Trayvick is the writer and director of the production that features talent from the local community. According to the press release, "the show is a mystery dinner theatre about the royal family of the land of Seké– the Manto family. Journey with the family through a story of war, heritage, family, sibling rivalry, love, and forgiveness as they seek to find out who betrayed Prince Oko."
"This production "Deceit" from Playwright Denise Trayvick is different from any other production she's done thus far," said Comedian LP. "It pushes each character to step out of their comfort zone and displays new heights in theatre." "The mystery of the production is the most exciting part of it all."
For details on how to score tickets to this SOLD-OUT production be sure to tune into Comedian LP's show on 105.1 The Block every Sunday from 2 p.m. until 7 p.m.
(Source) Press Release sent to Townsquare Media Tuscaloosa.
Must-Visit Quirky Museums in Alabama
Famous Alabamians from A to Z (Almost)
Check Out these Famous People with Alabama Roots, from A to Z (Almost)
25 Best Towns to Raise a Family in Alabama