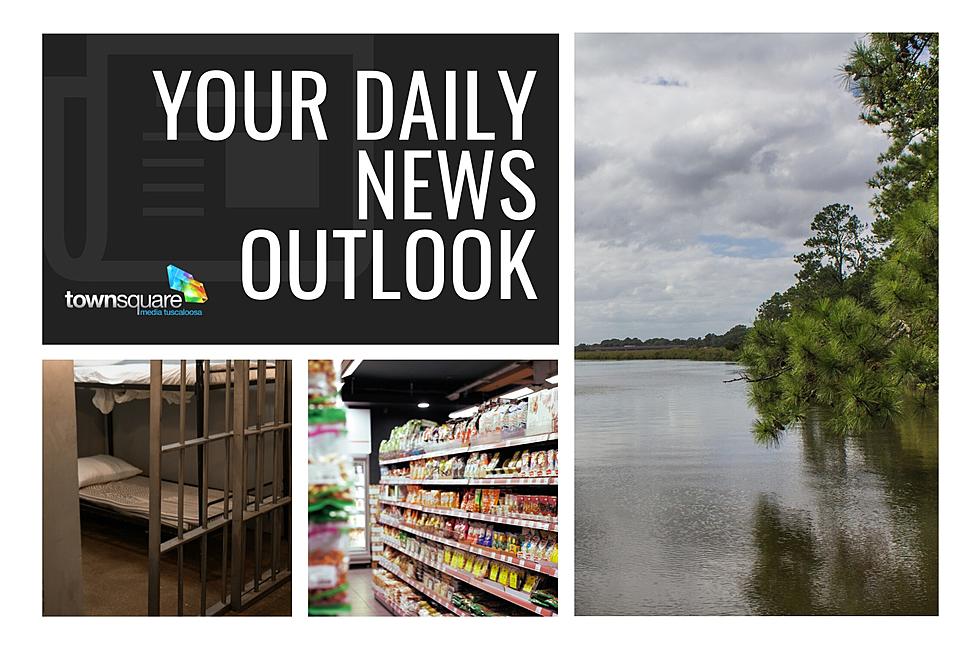 WEST ALABAMA'S TOP STORIES FOR WEDNESDAY, MAY10TH
Canva
Have a raincoat or umbrella handy today. Showers and storms are expected. The best chances will be in the afternoon with the highest coverage in western and southern counties. Highs in the mid to upper 80s.
------
The Dancy-Cochrane-Old Memphis Volunteer Fire Department in Pickens County may have lost everything in that fire at the department southeast of Aliceville Monday, but mutual aid agreements with other departments in the county will not leave residents unprotected. Cause of the fire is still uncertain. Meanwhile, the department is attempting to build a temporary response capability with old equipment.
------
Gov. Ivey's State of the State Address this coming Monday in Tuscaloosa is sold out. The annual event sponsored by the Chamber of Commerce of West Alabama is set for 11:30 on the 15th at Tuscaloosa River Market. Area political leaders will also be in attendance.
------
The lifeblood for financing government services and community organizations in Greene County is open again. Greenetrack is under new ownership and is now known as the Greene County Entertainment Center. The facility reopened Monday and has received a license for para-mutual racing. The entertainment center currently has some 30 employees but that is expected to expand in the future. Closure of the facility as a bingo hall had created difficulties for the Greene County Ambulance Service.
------
Tuscaloosa County District Attorney Hays Webb will be the keynote speaker for the observance of Memorial Day at Veteran's Memorial Park on McFarland on the 29th.  Webb enlisted in the United States Marine Corps at the age of 17 and was a peacetime infantryman from 1985 to 1989.
------
How many times have you been delayed at a traffic light or seen the vehicle in front of you swerving all over the road, only to notice they are texting while driving.? That could be against the law in the future if a bill against distracted driving working its way thru the Alabama Legislature passes. Michelle Lunsford lost her 17-year-old daughter Cici Lunsford in 2018 when she was using her phone while driving and ran into the rear of a tractor-trailer truck. The bill is named after CiCi Lunsford.
------
Alabama Senior U-S Senator Tommy Tuberville has appointed a Demopolis youth to the United States Military Academy at West Point. Jane Wright is the daughter of Hess and Carolyn Wright and a senior at Demopolis High School. She is one of 12 Alabama students appointed by Tuberville. Upon graduation, students must commit to five years of active duty.
In sports:
In front of a near packed house at Riverwalk Stadium in Montgomery last night, the Bama Baseball team tuned up for a weekend series at Texas A&M by taking a 7-2 win over Troy...Bama Softball begins play in the SEC Tournament this afternoon at 4 against Missouri in Fayetteville, Ark.
Have a great Wednesday!