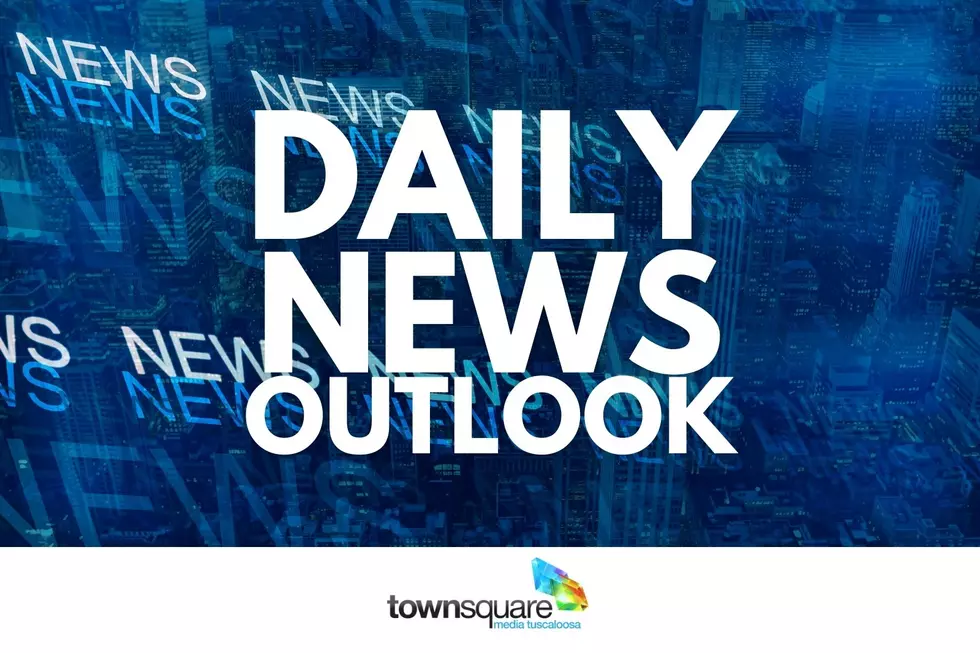 WEST ALABAMA WEDNESDAY BRIEFING
Canva
Good Wednesday morning. If you have noticed a thin white haze across the skies of West Alabama this morning, it is not clouds. According to the National Weather Service in Birmingham it is a thin layer of smoke from those massive Canadian wildfires that has been blown as far south as Alabama by prevailing winds.
As for the weather, the summertime type pattern will continue today with hazy morning skies giving way to isolated to scattered showers and thunderstorms in the afternoon. Highs in the upper 80s to lower 90s. Skies will become partly cloudy tonight with lows in the mid 60s.
Topping the news:
Community involvement meetings about the potential sale of the Northport Community Center to a property developer for a mixed-use facility on Park Street are expected soon. A unanimous council vote to tentatively award the 1.1 million sale exclusively to Beeker Property Group drew dozens of concerned and upset citizens to city hall Monday night in protest. Council President Jeff Hogg says there is a lot of misinformation about the proposal and Monday night's council vote was not the final vote.
------
A Peruvian judge has affirmed this week's planned extradition to the U.S. of the main suspect in the unsolved 2005 disappearance of Mountain Brook teenager Natalee Holloway in Aruba. The judge's ruling came less than 24 hours after the attorney for Dutchman Joran van der Sloot filed a writ of habeas corpus in an attempt to stop the custody transfer.
------
It's safe to take your valuables out of hiding; the 2023 Alabama legislative session is over. Among the measures being ballyhooed by both Democrats and Republicans are the state grocery tax being cut in half, tax rebates to individuals and families, allowing state loans to distressed educational institutions like Birmingham-Southern College and one that allows the release of police body cam and dash cam video in certain circumstances to family members. Lawmakers also passed bills cracking down on vaping and criminal gang activity.
------
Sunday marks the 60th anniversary of the desegregation of the University of Alabama. It was on that date Vivian Malone and James Hood registered for classes at The University of Alabama despite then-Gov. George C. Wallace's unsuccessful attempt to block their enrollment.
According to the UA website, there will be several programs to commemorate the event:
Sunday, June 11,11:30am, Malone-Hood Plaza:  The University of Alabama Black Alumni Association reunion, attendees and guests will celebrate 60 years of desegregation at UA with an observance.
Sunday, June 11, 6:00pm, The Quad: A musical tribute to mark the date of UA's desegregation. Remarks will be followed by a concert played on Denny Chimes by Dr. Amir Zaheri, associate director of the UA School of Music.
Monday, June 12, 1:00pm, The Quad: Chimes Tribute by Dr. Amir Zaheri, associate director of the UA School of Music.
Monday, June 12, 1:30pm, Foster Auditorium: Screening of the documentary "Crisis," followed by a group discussion led by Dr. John Giggie, director of the UA Summersell Center for the Study of the South. The original doors to Foster Auditorium will be on display.
------
There are thousands of unregulated dams in Alabama, and we are the only state in the nation that does not participate in the national dam safety program. That will change however if Gov. Ivey signs legislation on her desk setting up such a program in the state.
According to the legislation, owners will need to inspect their dam or reservoir a minimum of once every two years by an engineer. The engineer will notify the local Emergency Management Agency that the inspection is complete and deliver a record of that to the owner.
The bill also says certain dam owners will notify the local EMA of any new construction among other things.
------
Independence Day is just a few weeks away and the City of Tuscaloosa is planning for the annual Celebration on the River the night of July 4th.  The family friendly event at the Amp downtown will begin with the Kid's Zone at 6 and end with the fireworks display at 9.
Schedule of activities:
6 – 7:45 p.m. City of Tuscaloosa Kid Zone (with games and activities for all ages)
6 – 7:50 p.m. DJ Tank Performance
7:55 – 8:55 p.m. Tuscaloosa Symphony Orchestra Performance
9 p.m. Fireworks begin after brief remarks from Mayor Walt Maddox
In cooperation with the City of Tuscaloosa, music for the fireworks will be simulcast on all Townsquare Media radio stations including: 95 3 The Bear, 92.9 WTUG, ALT 101.7, 105.1 The Block, Praise 93.3 WTSK, Catfish 100.1 WTBC, Nick 97.5 and Tide 100.9.
------
In Sports:
Both Alabama Softball pitcher Montana Fouts and Catcher Ally Shipman have earned College Sport Communicators Softball Academic All-American honors. Both are working on master's degrees at UA.
We now have a first pitch time for the first game of the NCAA Super Regional in Winston-Salem, NC. Game 1 is set for 11:00am Tuscaloosa time Saturday. Times for game two on Sunday and game three Monday have yet to be announced by the NCAA.
It is a big week for Alabama Baseball pitchers Alton Davis II and Luke Holman. Not only will they begin play in the Super Regional at Wake Forest Saturday, but both are among the top 56 players in the nation invited to the USA Baseball Collegiate National Training Camp. Davis is a freshman, Holman a sophomore.
------
Have a happy "Hump Day"!