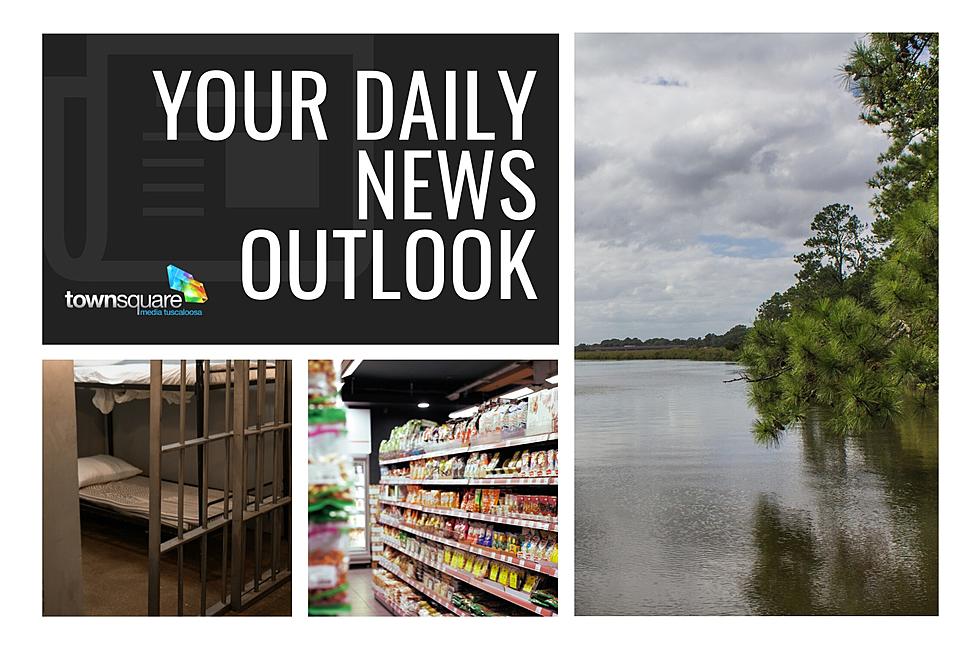 WEST ALABAMA TUESDAY BRIEFING
Canva
We made it through a hot Monday with near record high temperatures! Tuesday's weather will be similar to yesterday. Numerous afternoon showers and storms are expected today with highs in the upper 80s to around 90. Scattered showers and storms will linger into the evening and overnight hours with lows in the mid to upper 60s.
------
A number of Northport residents living near the proposed Water Park next to Big Lots on McFarland Blvd. voiced their opposition to rezoning the more than 150 acres for the park. Sherwood Farms resident Richard Daniels told the city council, residents are concerned about the impact on traffic and property values. Another nearby resident, Kirk Patterson, claimed the property is unsuitable for the project. The water park is expected to be a major positive economic impact to the city. The council approved the rezoning resolution.
------
Fourth District Northport City Council member Jamie Dykes is officially no longer a member of any city council committees, and she has also been forced to stepdown from the city's Planning and Zoning Commission. The action taken at last's council meeting follows her request to resign from the committees and her suggestion to abolish committees altogether and instead have the full council deal with issues during pre-council work sessions.
------
Today begins the last 10 meeting days for the regular session of the Alabama Legislature. Among legislation to be considered in the final days is a bill approved unanimously by the senate and now heading to the house that would create 13 new judgeships, one in Tuscaloosa's sixth judicial circuit.
------
District 7 Tuscaloosa City Council Member Cassius Lanier and City staff will host a District 7 Town Hall this Thursday from 5:30 to 6:30 p.m. at the Tuscaloosa Fraternal Order of Police Lodge at 3250 9th Ct. Residents are invited to drop by to learn more about plans for the district and ask questions about any planned or ongoing projects.
------
The new Federal Bureau of Investigation Center under construction in Huntsville is on track and will be the center for advanced technological training for the federal investigative agency, according to FBI Director Christopher Wray. During a Congressional hearing, Wray told Alabama Junior U.S. Senator Katie Britt (R) that Quantico, VA will remain the basic training center for the FBI, but Huntsville will be the equivalent to graduate school for the agency. It will eventually employ some 3,000 people.
------
In sports:
The University of Alabama Football Program has announced the date for the coming season's homecoming game. It is set for October 14th at Bryant-Denny Stadium with Arkansas as the opponent. It is the earliest homecoming date for Alabama since 2018 which was on Oct. 13 versus Missouri. The Tide won the game 39-10.