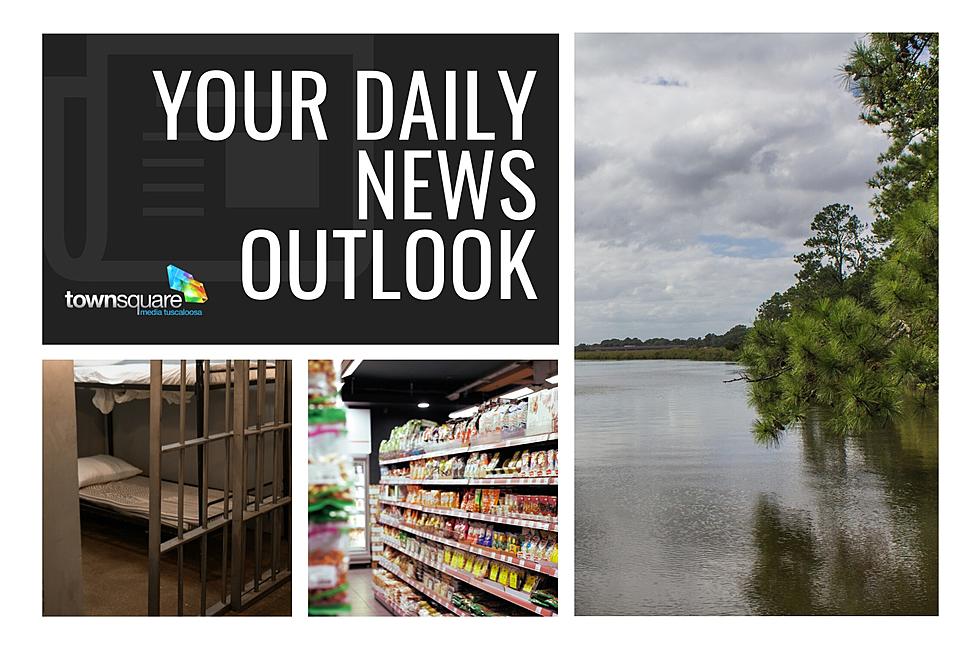 WEST ALABAMA THURSDAY BRIEFING
Canva
It is Thursday, May 18, 2023, and we can see the weekend just ahead. Patchy early morning fog is giving way to mostly cloudy skies with scattered to numerous showers and storms this afternoon and early evening. Highs will be in the upper 70s to middle 80s. Lows will be in the upper 60s.
------
A bill filed by Tuscaloosa Republican State Rep. Cynthia Almond was approved in committee recently. It would change how governments post legal notices. The bill would allow public notices of local government activity to be posted on a website controlled by that government. Notices would no longer be required to be published in a local newspaper.
------
The new Greene County Entertainment para-mutual wagering facility, the old Greenetrak, has been open a few weeks now and Eutaw Mayor LaTasha Johnson says the jobs alone, much less the tax revenue, will help the city's economy. Currently 30 jobs have been filled with a hope of expanding to 150.
------
A chronic shortage of school bus drivers across the state is also impacting the Tuscaloosa County School System. The plan is to hire 22 drivers for the 2023-22 school year. Starting salary is $15,000 dollars a year with a new driver class beginning on June 13. There are also bus driver and bus aide positions available in the Tuscaloosa City School System.
------
Ricky Latham pleaded guilty to the boating deaths of Destiny Graben and Ricky Glover on the Warrior River on July 4th, 2018 near Moundville. He has now been sentenced to 28 months in prison and the 5 years' probation.  He was charged with two counts of reckless murder as well as three counts of assault for the injuries of Michael Brown, Brock Halper and the paralysis of Mac Poole.
------
In sports:
The NCAA Tuscaloosa Softball Regional begins tomorrow. Central Arkansas faces Middle Tennessee at 3:30 followed by 5th seed Alabama playing Long Island U at 6pm. Both games will only be televised on ESPN+.