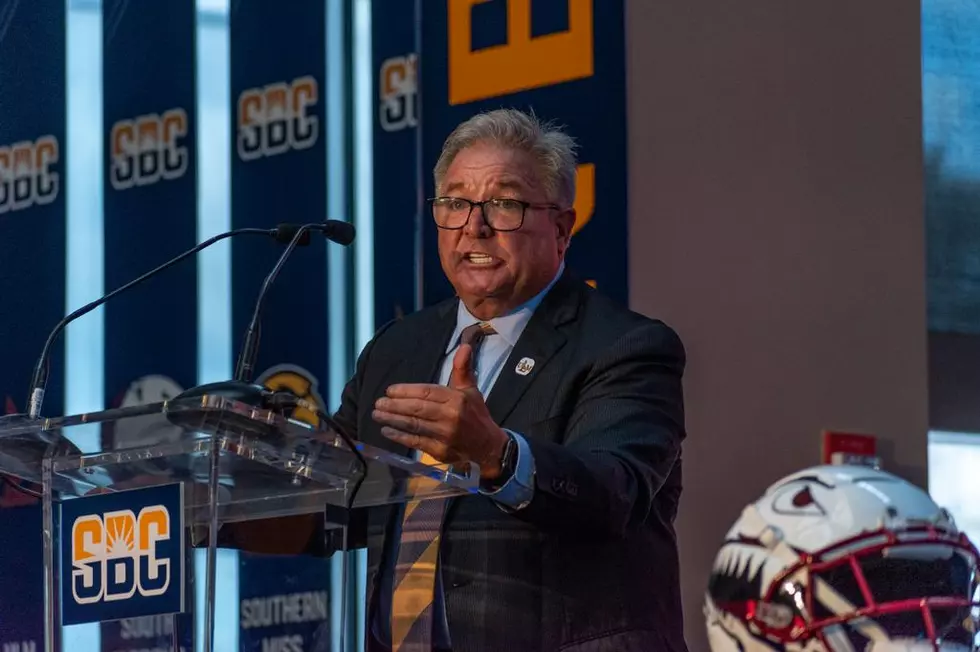 ULM Head Coach Optimistic Ahead of Alabama Game
Photo Courtesy of ULM Athletics
ULM head coach Terry Bowden had a press conference on Tuesday, in which he previewed the upcoming Alabama matchup.
The wild results of week two in the college football world left a lasting impression on Bowden, as his team looks to pull off a major upset in week three.
"We just have to look at last week and see that anything is possible," said Bowden. "We're not favored to be in this football game, but I don't think Appalachian State was favored to be in the game against Texas A&M, ranked number six. I don't think Marshall was expected to be in the game against Notre Dame in Notre Dame and I doubt Georgia Southern who has a new coach, coming off a bad year was expected to beat Nebraska in Lincoln and yet they did."
Bowden is encouraging his players to just work hard and let things play out, which could end in the Warhawks' favor.
"You have to go in with a mindset that play our best game and do the best we can do and let things just happen as they happen," said Bowden. "The main thing is our guys going [and] believing that 'I'm going to play my best and if the best is enough to pull an upset that'll be fine,' so that's how we're going in."
Bowden is no stranger to the state of Alabama, coaching at Samford (1987-92), Auburn (1993-98), and North Alabama (2009-11).
"As someone whose roots are in Alabama, it's a great chance for our guys to go Tuscaloosa," said Bowden.
Will the former Auburn head coach will the Warhawks to victory over the Crimson Tide?
Alabama and ULM kickoff on Saturday at 3:00 p.m. CST on the SEC Network.
Alabama Football Eats Steak and Beans After A-Day
The Alabama Crimson Tide celebrates the end of spring practice with the annual Steak and Beans dinner. Team White enjoyed a nice steak dinner while Team Crimson was relegated to beanie weenies.
Alabama's 12th Spring Practice 2022
Alabama was back on the practice field on Tuesday. The Tide started its final week of spring practice this week and will celebrate the end of spring practice with the annual A-Day Game on Saturday, April 16.