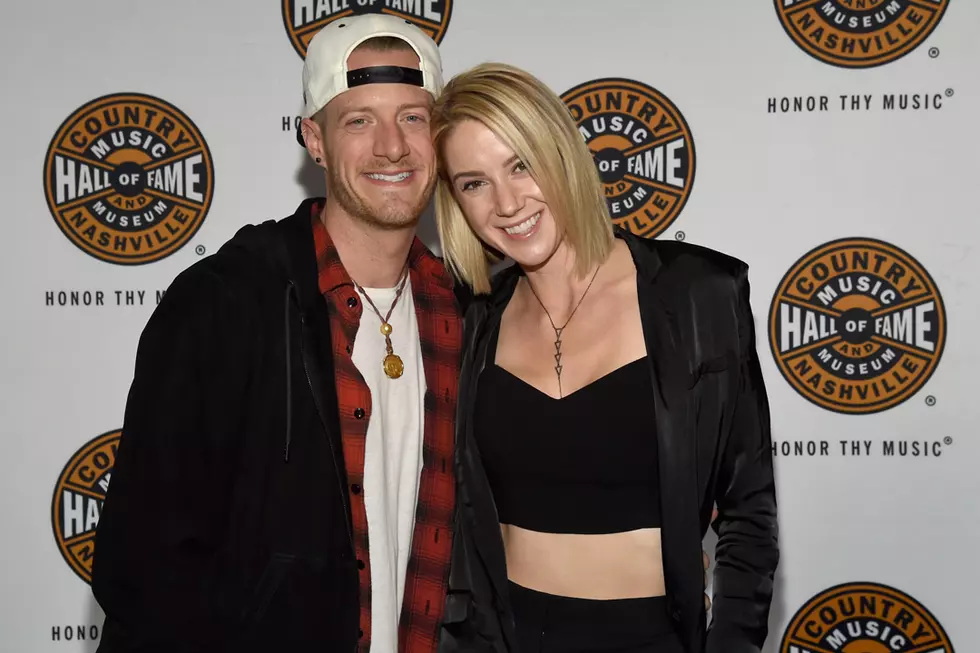 Tyler Hubbard and Wife Reveal Sex of Their First Child
Rick Diamond, Getty Images
Tyler Hubbard and his wife revealed that the baby they are expecting is a boy in a theme party posted online on Thursday night (June 8).
The Florida Georgia Line singer and wife Hayley held a "Dirt Bikes or Diamonds" themed party to reveal the sex of their first child, attended by an intimate circle of family and friends that included Thomas Rhett's wife Lauren, who is pregnant, and Jason Aldean's wife Brittany, who is also expecting. Through a series of posts to Instagram Stories, they shared the action live, revealing their first child will be a son, first showing a cake with dirtbikes and blue frosting, then a small bit cut from the cake with a blue center and captioned "boy," and finally a picture of a tiny shoe marked "first pair of kicks."
Country's Best Pregnancy Announcements and Gender Reveals? Watch!
The couple just announced that they were expecting on Wednesday (June 7).
"I think there's a lot that we're going to get to learn," Hubbard tells People. "I think Hayley and I both really love learning and growing as people. And I think for us, it's the next phase and the next stage of life that God can really teach us a lot and show us patience … and selflessness."
On Wednesday night, Hayley showed off her baby bump on the red carpet at the 2017 CMT Music Awards, where FGL took home Duo Video of the Year.
Now, Check Out Hayley's Baby Bump on the CMT Awards Red Carpet!