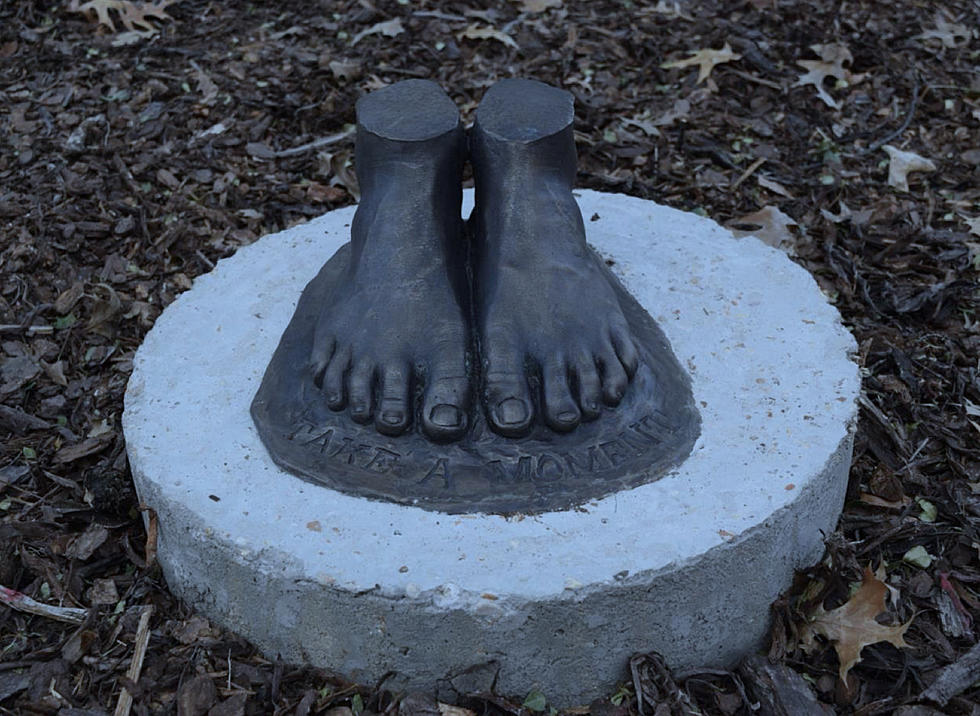 You Won't Believe What New Sculpture is Getting Added to the Tuscaloosa Riverwalk
(Molly Lay)
WARNING: The thoughts expressed in this article are purely opinion, and are all in good fun... Some people may find the images below very gross, and I don't blame them.
Take cover!!! Cower in your homes!!! Nobody is safe from the horror that will soon be unveiled for the world to see, defacing the Tuscaloosa Riverwalk.
That may sound like hyperbole, but I don't think I can over exaggerate how much I HATE feet.
Yes, you heard that correctly... Feet!
The City of Tuscaloosa is set to approve a grant for a local artist at Tuesday's City Council meeting. The grant will go towards the creation of a cast bronze sculpture of bare feet. It will be placed next to a bench along the Riverwalk.
The artist, Molly Lay, requested a small matching grant from the Arts & Humanities Council of Tuscaloosa for $500 for this fellowship project late last December.
"This project is designed to create curiosity in viewers and to make them aware of their surroundings," Lay said in her proposal. "I have chosen feet to symbolize the idea of being still and firmly planted on the earth. The inscription compels viewers to be still in a chaotic culture and meditate on the present. It will read, 'Be at Peace.'"
Lay already installed five more pairs of similar bronze feet sculptures permanently across the University of Alabama campus in fall of 2021.
Personally, I believe art is subjective and is up to personal taste. However, I will speak for myself and say that I don't know WHO would want to see a pair of bare feet on their peaceful walk by the river.
Not to mention the absolutely nauseating attention to detail. I can see each and every individual wrinkle, vein and toenail.
Why does it look like some of the toes are curling?? These were likely cast from a real person's mold, which doesn't make feel any better at the thought of seeing them fully exposed in a public space.
Oh yeah... And around CHILDREN?? In the proposal, the self-described "Feet Sculpture" is positioned in plain view of a children's playground!
The statue used as an example in the proposal has a small inscription at its base that reminds passers-by of its message: "Take a Moment." If I had it my way, I would take those oversized feet and shove them in some similarly oversized bronze shoes.
This statue makes me want to do anything BUT sit and stay. If anything, this will help my mile time as I quickly sprint past it on my morning jog.
25 True Crime Locations: What Do They Look Like Today?
Below, find out where 25 of the most infamous crimes in history took place — and what the locations are used for today. (If they've been left standing.)
The Best Country Singer From Every State
Some states, like Oklahoma and Texas, are loaded with famous country singers. Others, like Nevada and Maine, are still looking for a real breakthrough artist. See the best and most successful country music artist from all 50 states, starting with
Hank Williams
and Alabama.