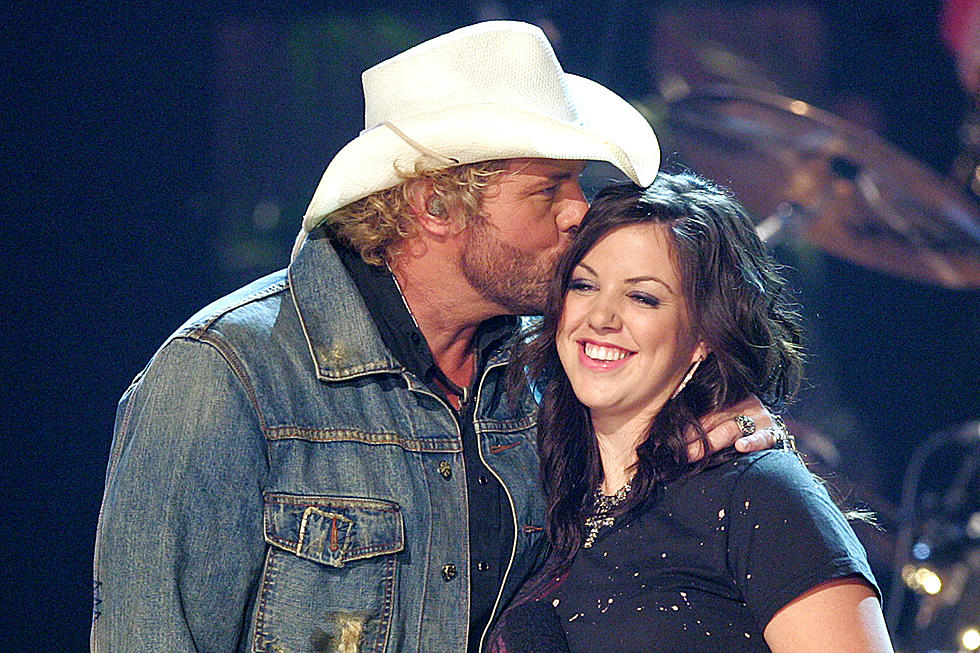 Toby Keith's Daughter, Krystal Keith, Is Pregnant
Frank Micelotta, Getty IMages
Singer Krystal Keith just announced that she and husband Andrew Sandubrae are expecting their second child. Keith, the daughter of Toby Keith, revealed that she was pregnant on Instagram, with the help of her first baby.
The video features daughter Hensley holding a baby doll saying "Mommy has a baby in her belly." The two-year-old looks pretty elated to be a big sister soon, posing for a pic with the doll wearing a big smile. Keith only captioned the photo with heart and baby emojis.
Hensley Jack Sandubrae was born in October 2015, five years after the couple married. The 32-year-old also took to Instagram to announce her first pregnancy. She's active on the platform, frequently sharing pictures from the stage and studio, and scenes from motherhood.
Musically Krystal Keith just dropped the Boulder EP, which features a duet with Lance Carpenter called "Anyone Else." This release came nearly one year to the day after a horrific, life-threatening car accident caused by a drunk driver.
"Hensley, Drew and I were on the way to watch fireworks on the 4th. A drunk driver almost took the lives of my entire family. We all survived the wreck but it's gonna take some time to heal," she wrote at the time.
The new baby will be Toby Keith's fourth grandchild, as his oldest daughter, Shelley, has two kids. Krystal Keith also has a younger brother. Stelen was born in 1997.
How Did Krystal Keith Survive?
It's Been Another Big Year for Country Babies! Check It Out!