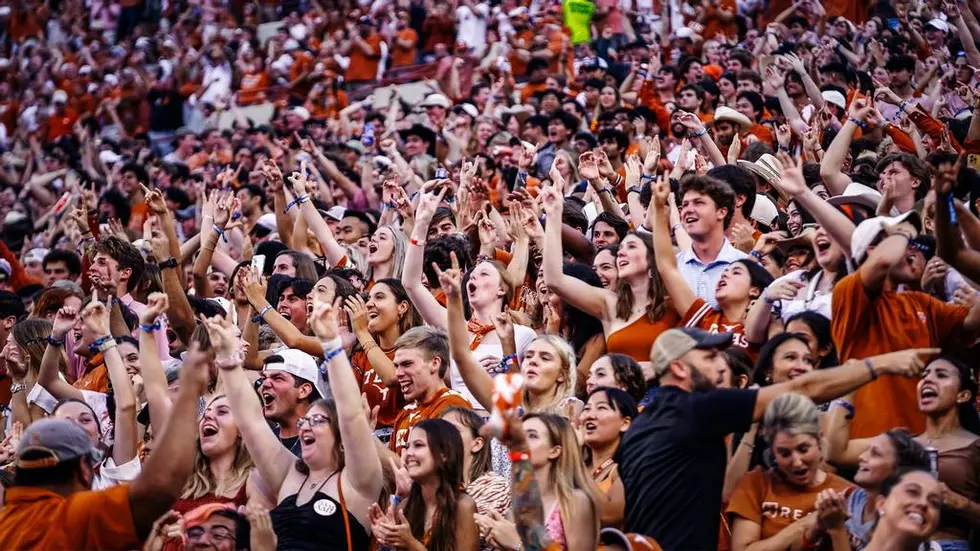 Texas Fans Will "Have an Impact" on Saturday
Photo Courtesy of Texas Athletics
Darrell K Royal-Texas Memorial Stadium will be electric on Saturday, as Alabama and Texas face off in a highly anticipated match up.
Texas head coach, Steve Sarkisian, appeared in a media availability session on Thursday afternoon and had a special message for Longhorn fans.
"I'm fired up for our fans, everybody is so excited about FOX being here and them bringing their whole crew, and ESPN College Gameday coming," said Sarkisian.  "As coaches and players we don't get to experience that stuff, we're at the hotel and we're riding the bus and we're warming up for the game."
The second-year head coach noted that the Longhorn faithful will have an impact on the game.
"I know this, they are going to have an impact on the game," said Sarkisian. "We need our fans to be loud, we need our fans to be energetic, we need our fans to be ruckus, we need our student section rolling, we need all 102,000 people and if the CDC can squeeze anymore in there we'll take them because we need this environment to be what it's capable of being."
Sarkisian has no doubt that fans will show up despite the circumstances going into the game.
"We've got a great home field advantage," said Sarkisian. "We know it's going to be hot, we know it's an early kick, but we also know that our fans are going to show up and they're going to show up ready to roll and we're going to need them."
Will this home field advantage have an impact on Saturday's game?
Last year's Alabama team did not always perform at its best on the road, but this year's squad is a new team with more experience.
Stay up to date with all of your gameday coverage on Tide 100.9 or the Tide 100.9 app.
Alabama vs Utah State Week 1 2022
Alabama's Seventh Spring Practice 2022
The Alabama Crimson Tide holds practice on Thursday at the Hank Crisp Indoor practice facility. The Tide is preparing for a Saturday scrimmage this weekend.