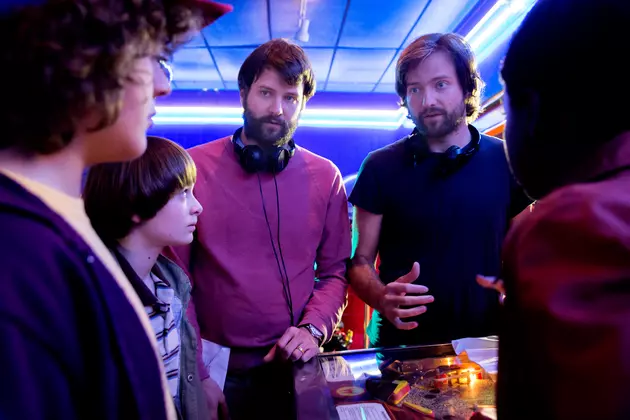 There's a Weird Rumor the 'Stranger Things' Bosses Are Leaving After Season 3
Netflix
We haven't reached the midpoint of Stranger Things just yet, so there's no way creators would jump ship now, right? That's exactly the rumor going around with executive producers Ross and Matt Duffer, but sources already indicate the claim may have been turned upside down.
It began with a report from MovieFone that alleged "Season 3 of the hit series will likely be the last for the Duffer Brothers," as their Netflix deal includes additional projects that would draw their attention from Stranger Things after the third season. The article cites "a source with knowledge of the production" making the surprise claim, but Collider seemingly one-ups the report with "high-ranking sources close to the brothers" that deny either exiting Stranger Things.
As the rebuttal also notes, the Duffers make up a significant portion of the comparatively small writers room, which itself is partly why Seasons 2 and 3 have taken longer than a standard year to premiere their next installments. The Duffers have also laid out a vision for Stranger Things lasting at most five seasons, and turned down a number of outside projects to fulfill it. Netflix certainly wouldn't push them to develop other projects first, if it meant compromising one of their flagship series.
Netflix also appears to have taken the rumor in stride:
Gallery: Eleven 'Stranger Things' Questions We Need Season 3 to Answer