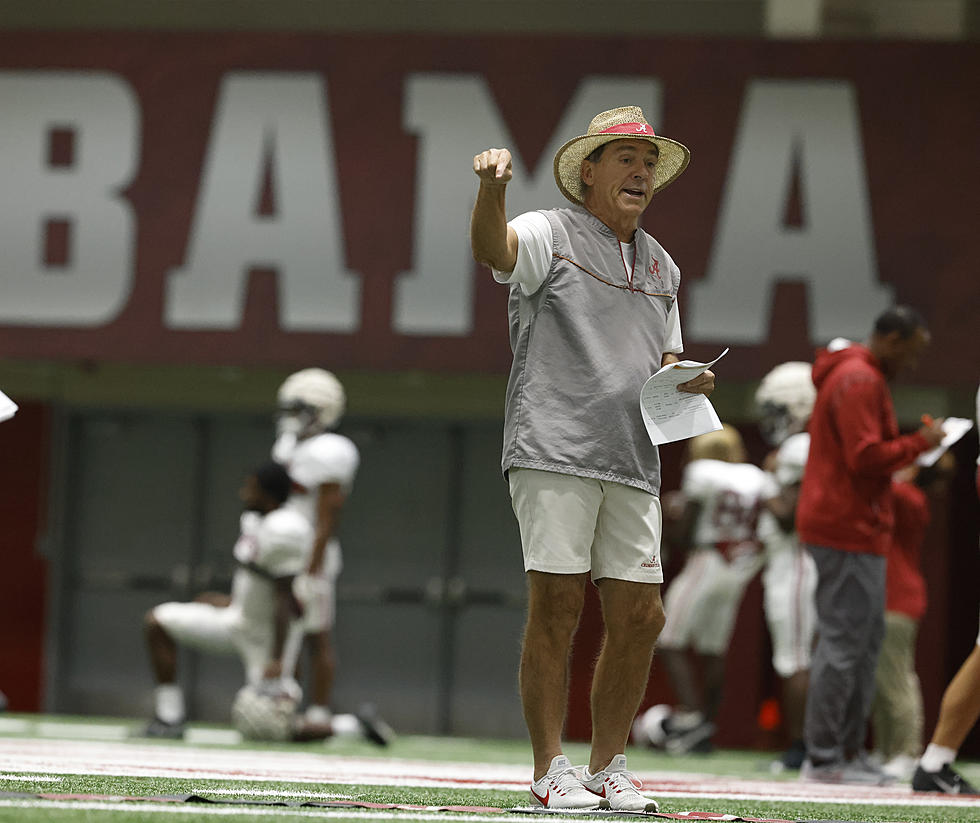 Saban: "We Haven't Proven That We Can Play For 60 minutes"
Crimson Tide Photos / UA Athletics
In his weekly press conference following practice on Wednesday, Alabama head coach Nick Saban shared his concerns on team focus and re-introduced a Saban classic, "rat poison," when discussing the challenges of a game week.
The seven-time national champion head coach began the avalibility with an opening statement, even more serious in tone than usual:
"Aight we went ahead 27-0 in the game and then it was basically 17-16 after that with two stops inside the 5-yard line," Saban said when discussing the previous game against Miami. 
"So we didn't maintain our intensity in the game so we were affected by the scoreboard, so we haven't proven that we can play for 60 minutes. Then we come out on Monday and really, not ready to practice."
Towards the end of his opening words, a good sign for fans of transfer LB Henry To'oto'o, Saban mentioned that LB Chris Allen would be the only player missing this Saturday, though others on the squad are, "banged up."
When the conference moved into the question phase, Saban was asked to elaborate on the locker room leadership and how the team responded after the unprepared practice on Monday.
"I want to see if we have enough leadership to respond," Saban said.
"You know, some people have the idea that exertion through the course of the week in some kind of way impairs your ability to play on Saturday. Alright? But really, you gotta have exertion through the week to be ready to play on Saturday and the key to that is how do you take care of yourself."
Alabama Football plays in their first home game of the year on Saturday, September 11, as they welcome the Mercer Bears to Tuscaloosa and Bryant-Denny Stadium. The last meeting of the two schools came on November 18, 2017, when the Tide sent the Bears home with a bruise to the tune of a 56-0 loss.
For more from J.R. and all the talented interns at Tide 100.9, make sure to tune in for Tide Tonight on Mondays, Wednesdays, and Thursdays at 6:00 pm. You can see all of our content at tide1009.com and on the Tide 100.9 app.
Highest Rated Recruits of the Saban Era
The 2021 Alabama Football Schedule in Photos
Crimson Tide's NFL Draft First-Rounders During Saban's Tenure
Take a look back on the Crimson Tide's first round selections under head coach Nick Saban.