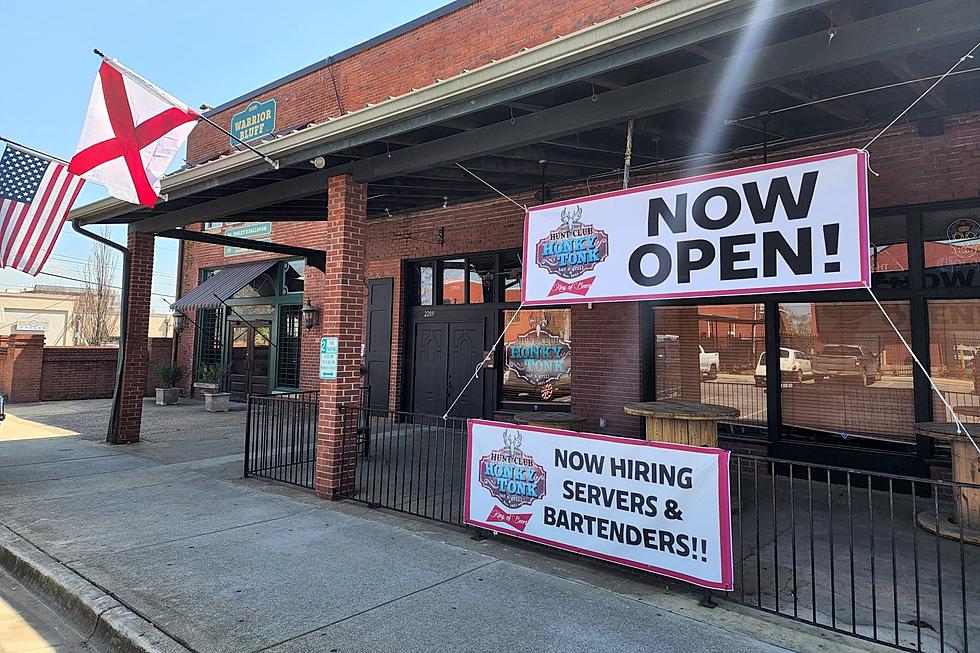 13 Restaurant and Retail Developments New to Tuscaloosa in 2022
(Stephen Dethrage | Tuscaloosa Thread)
More than a dozen new and improved restaurant and retail options have sprung up in 2022, bringing new places to eat, shop and socialize in Tuscaloosa and Northport.
Here are 13 restaurants and retail stores that joined the Druid City area since the start of new year.
Tuscaloosa Restaurants and Businesses That Opened in 2022
New Year... New Tuscaloosa restaurants and businesses! 2022 welcomed in some great spots for shopping, good eats and business in the Druid City area.
Here are 18 restaurants and businesses that have opened since the start of 2022.
9 Tuscaloosa Restaurants and Businesses that Closed This Year
Tuscaloosa has bid adieu to several area restaurants and businesses this year, from the much beloved to the utterly infamous. With more than half the year behind us, here's a look at 10 businesses that have permanently closed their doors in 2022.
Top Stories from the Tuscaloosa Thread (7/18 - 7/25)
16 of the Top Stories published by the Tuscaloosa Thread during the week of July 18th, 2022.