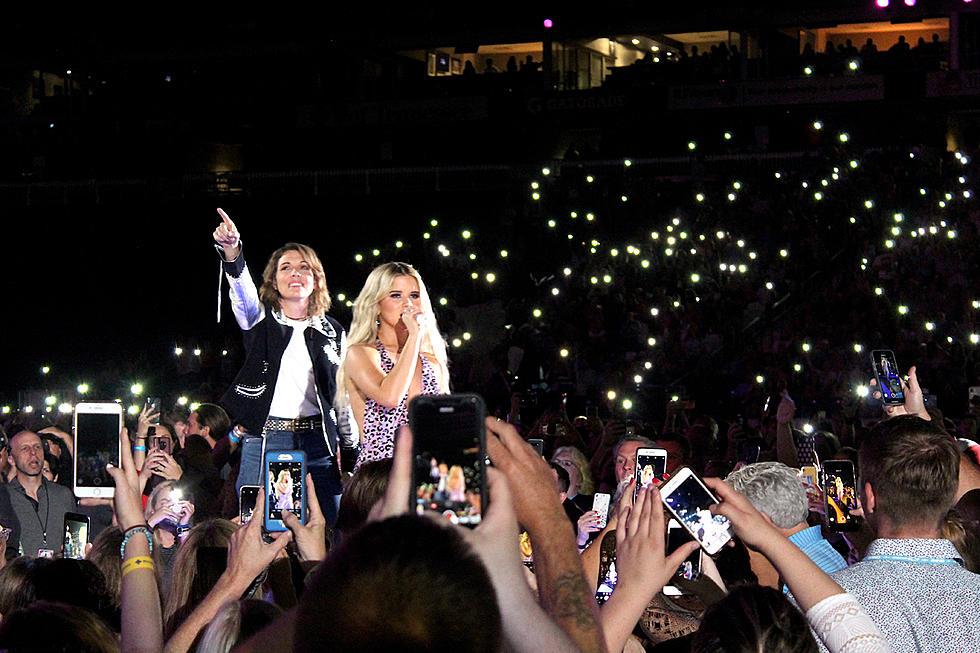 Maren Morris Brings Surprise Guest Brandi Carlile to CMA Fest
Mike Thiel for Taste of Country
Brandi Carlile surprised CMA Fest fans at Nissan Stadium in Nashville Sunday night (June 10) with an unannounced duet of "Common" with country star Maren Morris.
It was the final night of CMA Fest; a four-day star-studded country music festival in its 48th year. The fest kicked off with the CMA Awards Wednesday (June 5) and ended Sunday night (June 10) with arguably the festival's most impressive lineup of Morris, Keith Urban, Luke Bryan, Chris Janson, Old Dominion, Trisha Yearwood and David Lee Murphy, all performing at Nissan Stadium.
Morris shared a 30-minute set in a stunning jumpsuit, opening softly with "The Bones" from her 2019 sophomore album GIRL. Much as she does at her solo concerts, Morris wasted little time getting to the front row of fans, making her way to the bottom of the two-tier stage within the first few songs.
"Girl," "Rich" and the song that broke her career, "My Church," were all on tap for the live performance, as well as the aforementioned "Common" which Morris performed with Carlile on the satellite stage (a small stage set up in the crowd about 50 yards from the main stage). The two yearned back and forth with the heavier lyrics of "Common:" "When it's over, when it's done / When we're standing at the gates / Will we see that all along / We're a different kind of sane?"
Fans throughout the crowd turned on their cellphone lights, illuminating the duo and many of those fortunate enough to be close-up were recording or taking photos throughout the song.
Carlile, who is also featured on the recorded version of "Common," recently formed a supergroup with Morris, Amanda Shires and Natalie Hemby. Named the Highwomen, the quartet made their debut at a Loretta Lynn tribute show in Nashville earlier this year.
See Pictures From CMA Fest 2019, Day 3