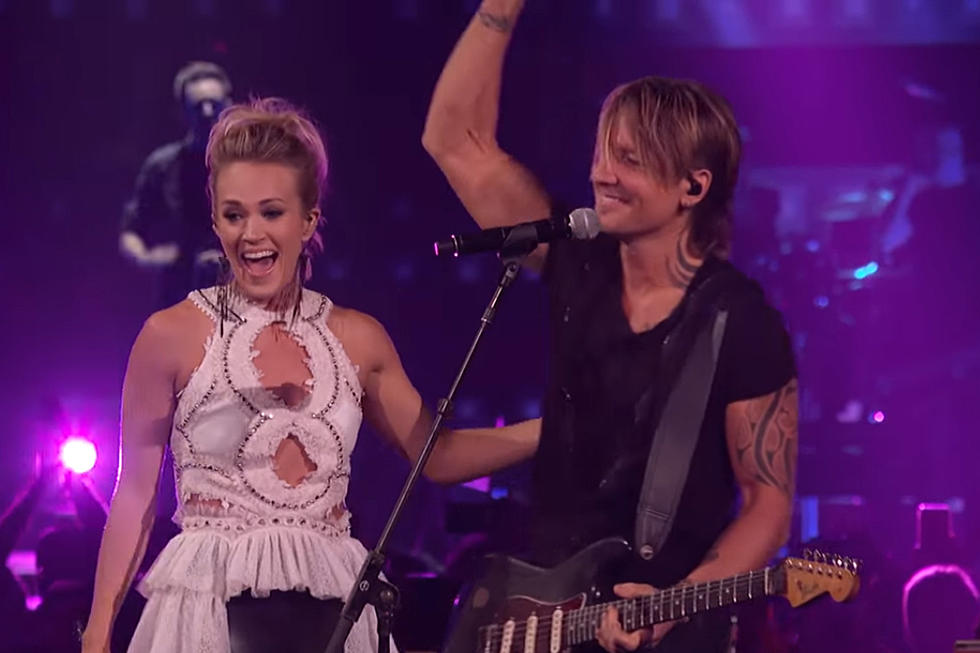 Keith Urban, Carrie Underwood Strip Down 'The Fighter' at CMT Awards [Watch]
CMT via YouTube
They stripped down the arrangement to its basic elements for the first part of the performance, slowly building it up until they were rocking at full throttle as on the recording. The sparse arrangement really showcased the song's haunting melody and the power of its lyrical message about standing by someone you love in their hour of need.
The song was inspired by Urban's relationship with his wife, Nicole Kidman.
Worst Dressed at the 2017 CMT Music Awards
"The song is about wanting to heal somebody, wanting to take care of somebody, wanting to protect somebody," Urban tells Billboard. "It's really like a vow in so many ways."
Urban co-wrote and co-produced "The Fighter" with busbee, and it reached No. 2 on Billboard's Hot Country Songs chart when it was released as the fifth single from his current album, Ripcord.
Urban won big at the awards show Wednesday night, taking home Video of the Year for "Blue Ain't Your Color," as well as Male Video, Collaborative Video and Social Superstar of the Year.
Underwood won Female Video of the Year for "Church Bells" and Collaborative Video alongside Urban for "The Fighter." Underwood made history at the show as the most awarded artist in the history of the CMT Music Awards, with 17 total career wins.
See Pictures From Inside the 2017 CMT Music Awards