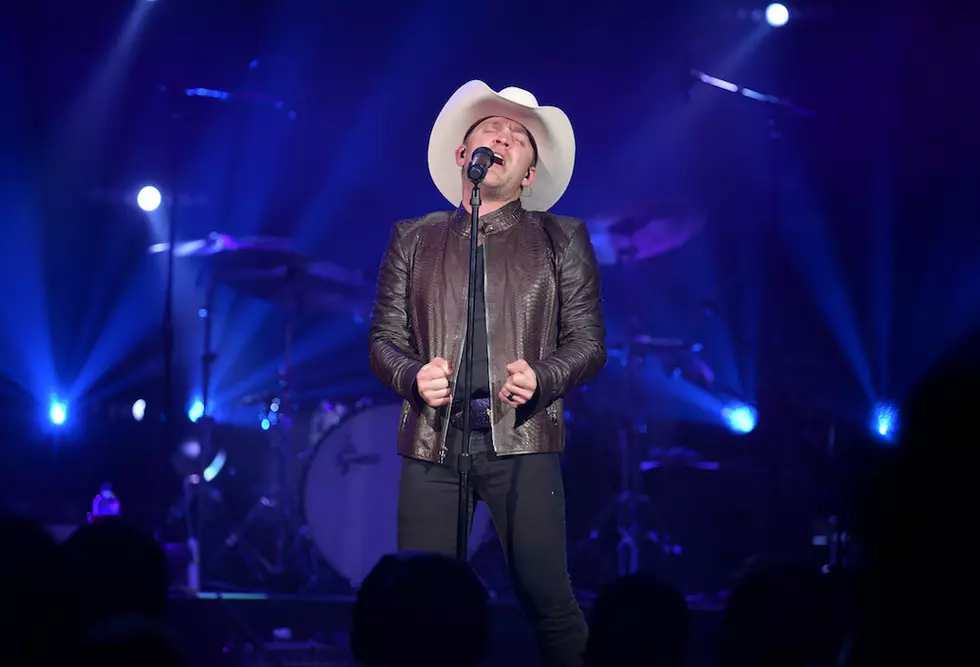 Justin Moore's New Album Will Be His 'Most Traditional Release to Date'
Jason Kempin, Getty Images
Like several of Justin Moore's singles, "Kinda Don't Care" -- the title track of his most recent album -- took its time rising through the ranks on the country radio charts. First released in August of 2017, the song bubbled just under the Top 20 mark on the Billboard Country Airplay chart for the week of July 14, 2018, after 40 weeks.
While the "slow burn" method may be, in Moore's words, "frustrating at times," it does produce results: His previous singles, "You Look Like I Need a Drink" and "Somebody Else Will," both ultimately hit No. 1 on the Country Airplay chart.
"There's so many songs out there and so little space," Moore told The Boot backstage at the 2018 Taste of Country Music Festival. "It's been a little bit of a trend for us, but I told my record label that as it long as it gets to where we want it to go, whatever. Let it take a while."
Moore says that the more traditional sound of "Kinda Don't Care," in comparison to his other recent singles, speaks to the sonic direction his forthcoming new music will take. "[Our next album] is going to be our most traditional to date," he explains.
"I think we have all the songs," he goes on to say. "I've written probably more for this album than I have in a long time, and I'm excited about what we have."
While he's excited about sharing new music with fans, Moore says he isn't in a rush to put the album out because he wants to make sure he does the songs justice in the studio.
"No plans for a release yet, but we'll make sure we don't screw the recording process of this up," he adds. "I think we have some good songs."
Justin Moore's Best Live Shots