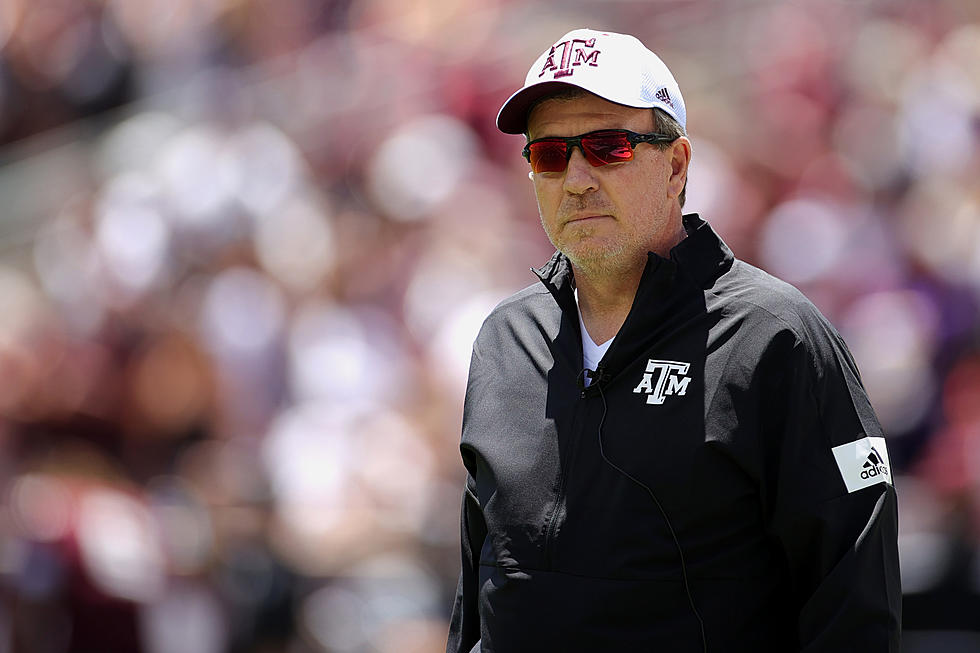 Jimbo Fisher Details Optimism Ahead of Alabama Game
Getty Images
Texas A&M head coach Jimbo Fisher addressed the media on Monday, as he previewed the upcoming matchup against Alabama. One media member asked the head coach what made him so optimistic that the execution was coming for his team.
"I know the guys in practice. I see them practice and I see them do it… Been in the business long enough to have watched young players and had teams that have done this before and you just got to keep coaching them because I know the ability is there, their want to is there, their habits, their work habits, all the things… I believe in our players 100 percent."
Last year, Texas A&M entered the Alabama game in a similar state: unranked, 3-2 record, and coming off of a loss to Mississippi State. The Aggies ultimately pulled off a major upset, defeating the Tide in a wild 41-38 victory.
Fisher reflected on that experience and discussed how his team could repeat this process.
"You live off of your experiences, but at the time we went and the next week had tremendous practices and prepared well and went and played well," said Fisher. "Got to go prepare well and practice well to have an opportunity to go play a team like Alabama to be able to have a chance… I mean we've done that before, but hopefully we'll do it again this week."
The Aggies look to pull off a shocking upset for the second year in a row, but this time it won't be in the friendly confines of Kyle Field. The Alabama faithful have been waiting all year for this game and Bryant-Denny Stadium will be a sight to see come Saturday.
Nick Saban's Coaching Tree: Where Are They Now?
Alabama vs Arkansas Week 5, 2022