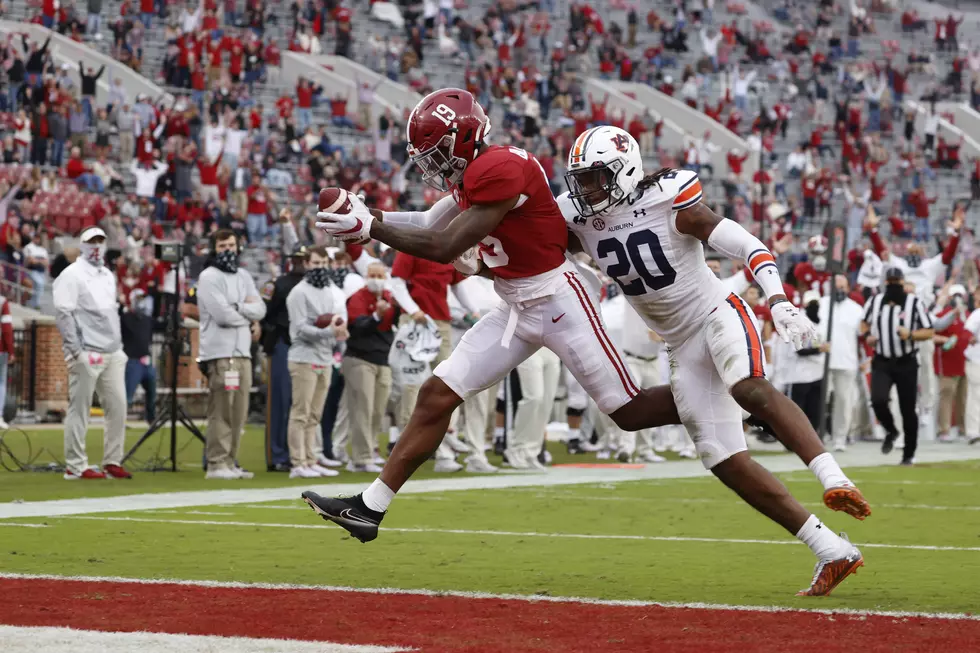 Jahleel Billingsley Primed for Breakout Year
Crimson Tide Photos / UA Athletics
Crimson Tide tight end and former four-star out of Chicago, Jahleel Billingsley, is ready to become a household name in college football this season. The 6-foot-4, 230 pound freak athlete, in the final seven games of last season, began to really show off his ability, catching 17 passes for 234 yards in some of the most crucial moments of the season.
Playing a position like tight end, Billingsley's sheer athletic ability is something rarely seen, and is highly sought after. Look to the 2021 draft and you will find perfect evidence of this as, despite the Atlanta Falcons desperately needing defensive help, the Dirty Birds took Florida's Kyle Pitts with the fourth overall pick, adding the uniquely skilled tight end to their already strong offense.
While the 2021 NFL Draft is still fresh in everyone's minds, many analysts have already begun their 2022 mock drafts and big boards, a lot of which list Billingsley as the top player at his position.
Playing in Bill O' Brien's system, which has produced many other extremely successful tight ends, Billingsley will have a real chance to shine and showcase his ability this season. Different from previous tight ends that had success in O'Brien's system; however, like Rob Gronkowski, Billingsley is athletic enough to be split out wide, causing extra headaches for opposing defenses.
With Bryce Young lacking meaningful game experience, expect to see a lot of the offense designed around giving Young easier windows and and targets to throw too, meaning the tight end position could be targeted frequently.
This offseason saw the junior tight end haul in three catches for 49 yards in the spring game, and reports from spring camp regarding his performance have been very promising. Billingsley's father shared a video of his son's training, adding to the growing excitement of Alabama fans. In the video, the Crimson Tide tight end can be seen with a medicine ball, apparently working on his footwork and balance, prepping for the upcoming season.
This year will see a lot of changes in the Crimson Tide offense from the previous seasons under Steve Sarkisian. Bill O'Brien brings a much different style to the table, and has had great success at the professional level. Expect to see Jahleel Billingsley cement himself as the best tight end in the nation this season, and be the next in a recent trend of tight end/wide receiver hybrids.
Alabama Crimson Tide All-Time Receiving Leaderboard