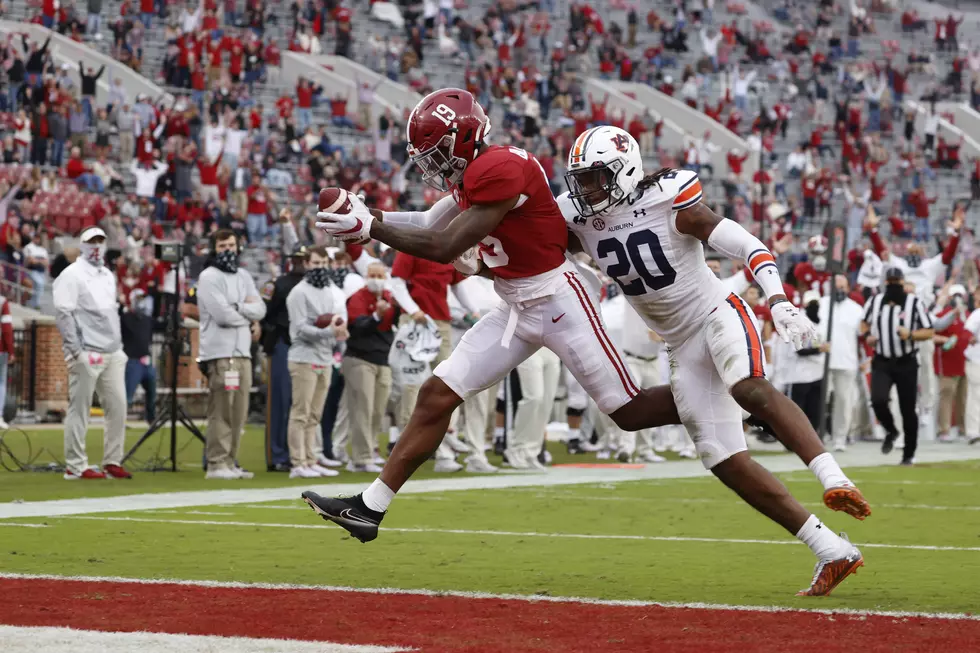 Jahleel Billingsley Named to the 2021 John Mackey Watch List
Crimson Tide Photos / UA Athletics
Alabama tight end Jahleel Billingsley has been named to the 2021 John Mackey Watch List. The award recognizes the top tight end in college football and honors NFL Hall of Fame tight end John Mackey.
Billingsley reeled in 18 receptions for 287 yards and three touchdowns in 2020. The Chicago native saw an increased role in Alabama's offense as the year wore on with 17 of his catches and 274 of his yards coming in the teams final seven games. 14 of his receptions resulted in either a first down or touchdown. Billingsley even showed his versatility returning five kickoffs for 89 yards.
"Jahleel is kind of a special talent in terms of what he can do," said Coach Saban. "He has tight end size but really kind of wide receiver athleticism."
Coming out of high school, Billingsley was rated as a four-star recruit, the No. 11 tight end and No. 308 overall player according to 247Sports Composite rankings in the 2019 recruiting cycle. He participated in Nike's "The Opening" Finals and was the first player since 1997 from Illinois to sign with the Crimson Tide. As a freshman, Billingsley appeared in nine games and recorded two catches for 16 yards.
Billingsley is poised for breakout junior season with both Miller Forristall and Carl Tucker moving on to the next level. Billingsley and Cameron Latu will form a solid tandem at the tight end position for new starting quarterback Bryce Young this season.
Alabama is set to begin Fall Camp on Thursday, Aug. 5.
Alabama Crimson Tide All-Time Receiving Leaderboard
How Do Fans Sing 'Dixieland Delight' in Tuscaloosa, Alabama?
Alabama football fans add
a few extra lyrics
to 'Dixieland Delight' when it's played on the speakers in Bryant-Denny in Tuscaloosa, Alabama. What are they singing? And Why?
Alabama Athletes With NIL Deals
The biggest evolution in college athletics history is here. Check out which current Alabama athletes hold NIL deals in this ever-expanding and changing photo gallery.
Downright Unbelievable Quirky Alabama Town Names
Have You Heard of these Quirky Alabama Towns? Some are Downright Unbelievable.
Fall in Love with this Tiny House on Lookout Mountain