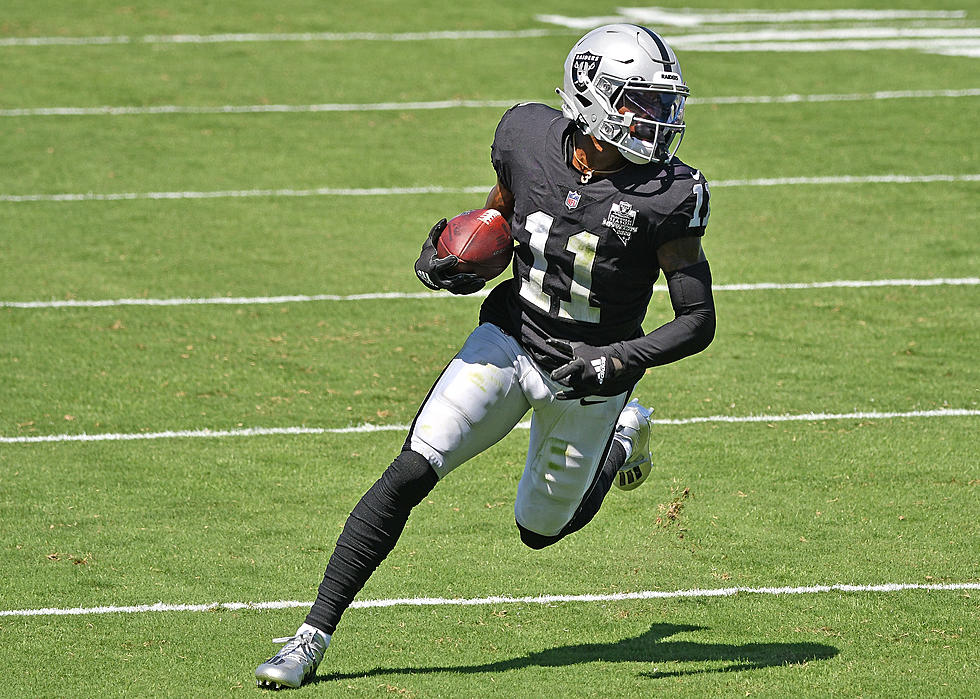 Henry Ruggs III Ready For Bigger Role With The Raiders
Getty Images
Las Vegas Raiders wide reciever Henry Ruggs III has been putting in some serious work this offseason to prepare his body for a big sophomore campaign.
"I can always develop in all areas," Ruggs said. "Adding strength, adding versatility, moving around, moving to different positions, running different routes, expanding my route tree and doing different things, finding different ways to help the team out. I'm open to all of it, and I'm excited to learn and do new things for the team."
Ruggs has been training at the Madhouse Athletic Training Facility in Montgomery, Alabama. The former Alabama receiver has added 12 pounds of muscle this offseason according to his trainer Tracy Varner.
The Raiders selected Ruggs with the 12th overall pick in the 2020 NFL draft. He was the first receiver off the board. As a rookie, Ruggs hauled in 26 receptions for 452 yards and two touchdowns.
"Last year is in the past," said Ruggs on Wednesday. "Yes, it was frustrating at times, but like I said, that's in the past. We build on it; it's a fresh start now, and we're going to work to make it better."
With the departure of Nelson Agholor, the Raiders need a No. 2 pass-catching option to pair with tight end Darren Waller.
"Of course I'm ready to assume a bigger role," Ruggs said. "Last year, for me to describe it, it was a start. That's pretty much the best way to describe it. Something to build on; it was a starting point, and we're going to build from there. And of course, like I said, I'm ready to take on a bigger role and help my team in a bigger way.
The Raiders are set to begin Phase III practices on Monday and scheduled to have mandatory minicamp on June 15-17.
West Alabama Restaurants That Should Be Franchised Nationwide
10 Reasons to Shop at This Northport Popsicle Shop