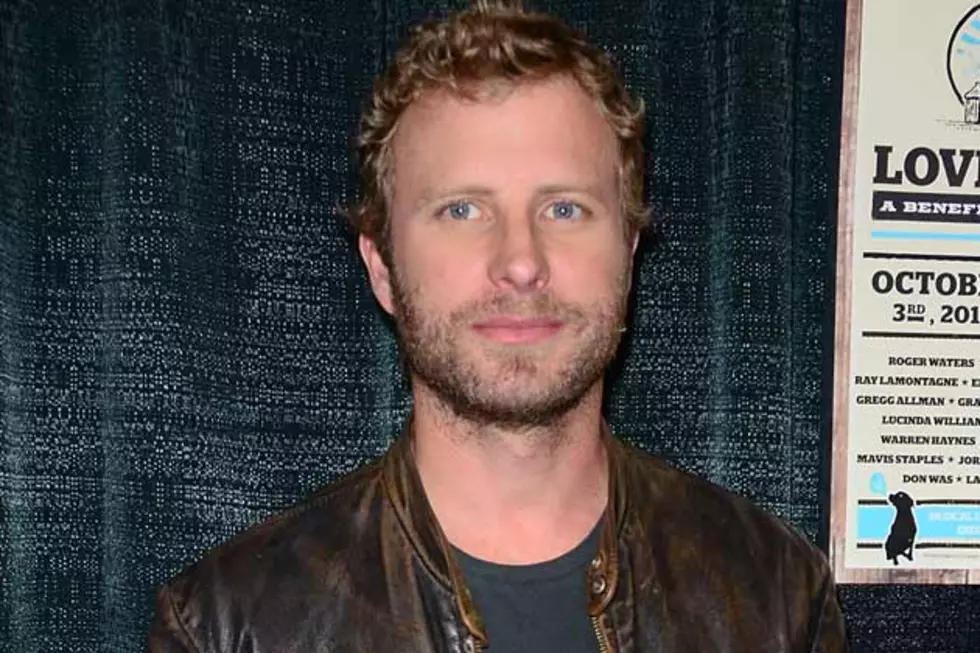 Dierks Bentley on Upcoming Album: 'I Want It to Be My Best One'
Brian Killian, Getty Images
Country star Dierks Bentley scored a massive success with his most recent album, 'Home.' Not only was it his fourth No. 1 album in a row, it was also nominated for a Grammy. However Bentley intends to top it with his next outing, which he's been working on since October with the hope of releasing it this fall.
The upcoming album is the final obligation under the singer's current contract with Capitol Nashville. "This next record is a big one for me," he tell Billboard. "I'm putting a lot of time into it, doing it right. I'm really excited about it. I want it to be my best one, something really special."
To that end, he's been working with a lot of new talent. "I've got a lot of new folks, younger blood. I'm trying to keep it fresh, man," Bentley says.
He hopes to have a single from the project out in May, with the album to follow later in the year. In the meantime, Bentley will spend most of the summer on tour, mixing dates with Miranda Lambert with solo shows and festival appearances. He has already been performing one song from the as-yet-untitled album, 'I Hold On,' at his concerts.
Hear Dierks Bentley Perform 'I Hold On' Live