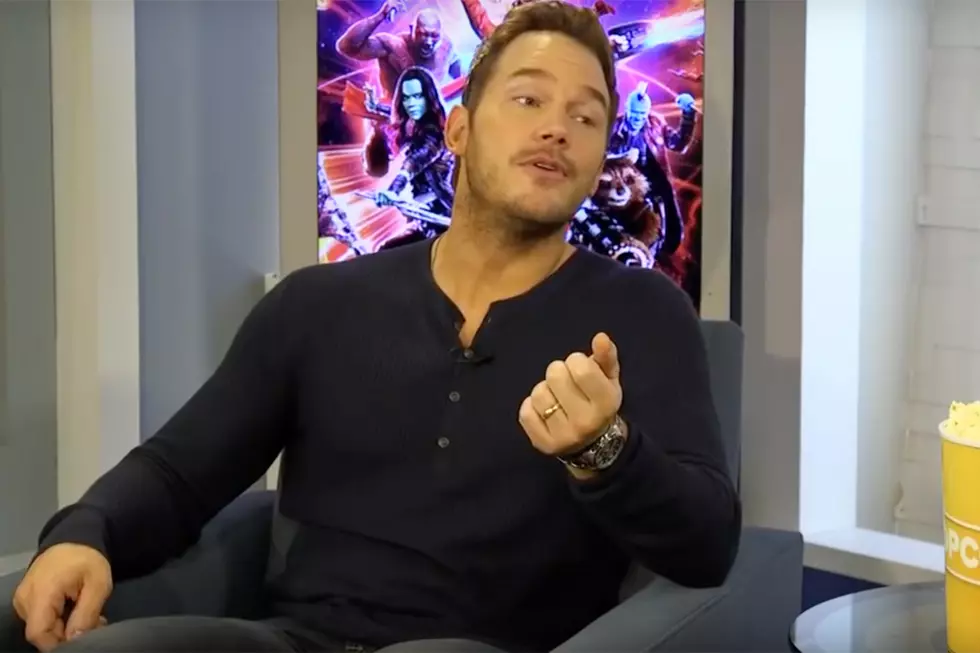 Chris Pratt Sings Strange Version of Chris Stapleton's 'Tennessee Whiskey' [Watch]
YouTube
Actor Chris Pratt loves country music. And he especially loves Chris Stapleton's rendition of "Tennessee Whiskey," but when asked to sing it on ABC's Popcorn With Peter Travers, he didn't exactly know all of the words. Or the melody. Or the guitar part.
I've been listening to a lot of Chris Stapleton lately," Pratt tells Travers. "He is so great. He can really sing."
However, after establishing his admiration for the Grammy-winning country star, Travers encourages Pratt to sing a little, so the actor delivers a strange semi-singing, semi-speaking version (no, not like Sam Hunt) of "Tennessee Whiskey." He even mixes in some air guitar sounds for effect.
"Used to spend my nights out in a barroom.... I wish I had my guitar. It's a real slow song to sing without a guitar. Whiskey was the only love I'd ever known (air guitar). Well you rescued me from reaching for the bottom. And a…. with your love… oh boy… nailed that! There's your viral bit!"
"Tennessee Whiskey" has been a favorite for fans to cover on the internet, with one Tennessee man, Kris Jones, gaining more than 22 million YouTube views on a version he sang while driving in his car. Pratt's version may not get shared for the same reasons as Jones' did, but he provides a new spin — and some comic relief — with his rendition of the song.
Pratt has been featured as a guest on a slew of talk shows as of late, promoting his Guardians of the Galaxy sequel, but often speaks of his passion for country music. In early May, Pratt also told an embarrassing story on Late Night With Seth Meyers about the time he met country superstar Tim McGraw.
Country Stars Who Have Acted
Chris Stapleton's Most Unforgettable Moments