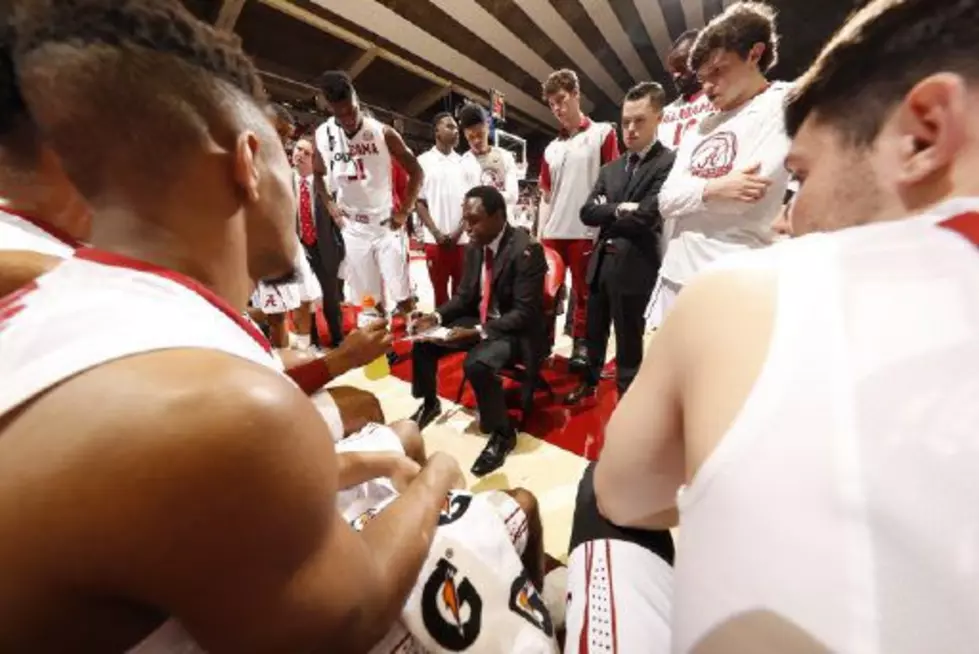 Alabama to Face Mississippi State in SEC Tournament Second Round
Photo by UA Athletics
The second round of the SEC Tournament is set and Alabama will square off with Mississippi State in the second game of the day. 
The Bulldogs advanced out of the opening game with a 79-52 win over LSU. The 12-13 matchup was an 8-point game midway through the second half but Mississippi State outscored LSU 25-6 over the final 11:35 to put the game away.
That win sets up a third meeting between these two basketball rivals. The Crimson Tide won the first game in Starkville by 10 and the second matchup in Tuscaloosa by nine. If Alabama can complete the three-game sweep, it will move on to the quarterfinals to face South Carolina on Friday.
Today's game is scheduled for 2 PM but it won't begin until 25 minutes after the first game of the day between Georgia and Tennessee. You can hear the live broadcast on 95.3 the Bear in Tuscaloosa and you can watch the game on the SEC Network.