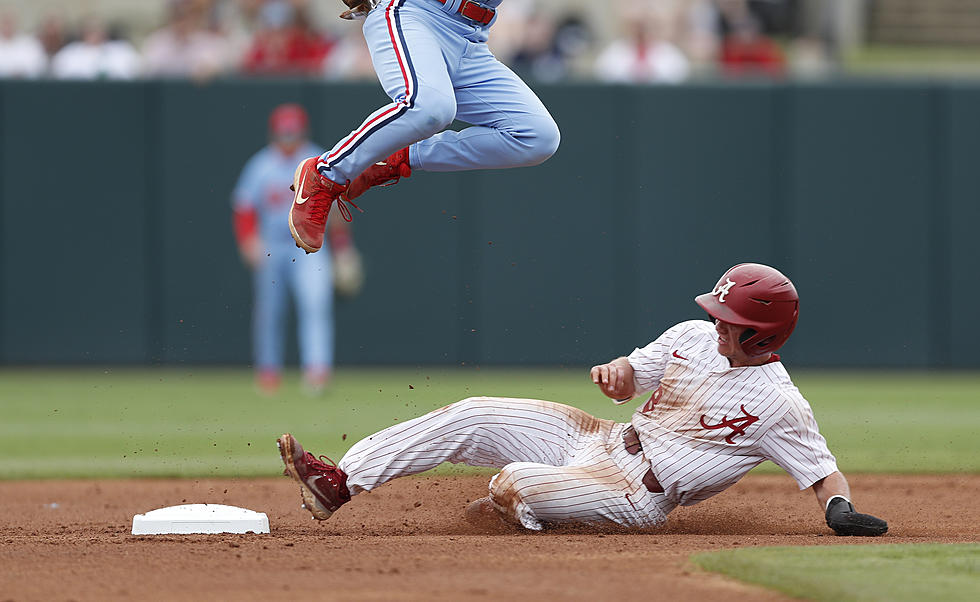 Alabama Baseball Headed to College Station
Crimson Tide Photos / UA Athletics
Although Alabama baseball has lost nine of its last 10 games, the Crimson Tide have played the toughest schedule in the country during that time.
The Tide's first three SEC series were No. 1 Arkansas, No. 3 Ole Miss, and No. 7 Tennessee. Being able to win a game in two out of those three series can be considered a positive with how stout the SEC is this season. Alabama dropped two midweek games to Southern Miss and one to Louisiana Monroe in this stretch.
Alabama travels to College Station this weekend to take on the Texas A&M Aggies. A&M is 19-12 with a 3-6 record in the conference. Crimson Tide baseball fans must be stoked to not see a top-10 ranking beside the opponent's name for the weekend. The Aggies are, however, currently one spot above Alabama in the SEC West rankings.
Texas A&M was swept by No. 5 Florida, but won two of three against Georgia and one of three against Missouri. The Aggies were swept by the only top-10 team it has played in 2021 so far, something the Crimson Tide avoided against Arkansas and Tennessee.
The bulk of the Crimson Tide's struggles stem from a lack of bullpen depth and experience to compete in the late innings of long SEC series. Tyler Ras is starting Friday, and he has started during both of the Crimson Tide's SEC wins. Ras has shown the ability to last late into games, and tends to get more run support.
Dylan Smith, who's on a bit of a hot streak, will start Saturday. Unfortunately, the run support from his offense hasn't been there, with one run, zero runs, and four runs in his three SEC matchups.
Sunday's starter will most likely be Connor Shamblin, but it depends on if Antoine Jean is healthy or not.
Offensively, the Crimson Tide have relied on the long ball. Alabama is 12-6 when it hits a home run, and 4-6 otherwise. Alabama gets consistent hits, but the hitting with runners on base has not been ideal. They have jumped on teams in the first game of series, but the production has not lasted for all three games yet.
Alabama can finally show who they are this weekend after getting ambushed by highly talented teams in their first three SEC series. Texas A&M is a very beatable team, and Alabama needs to win the series to move past A&M in the SEC West rankings.
The 100 Best Places to Live on the West Coast