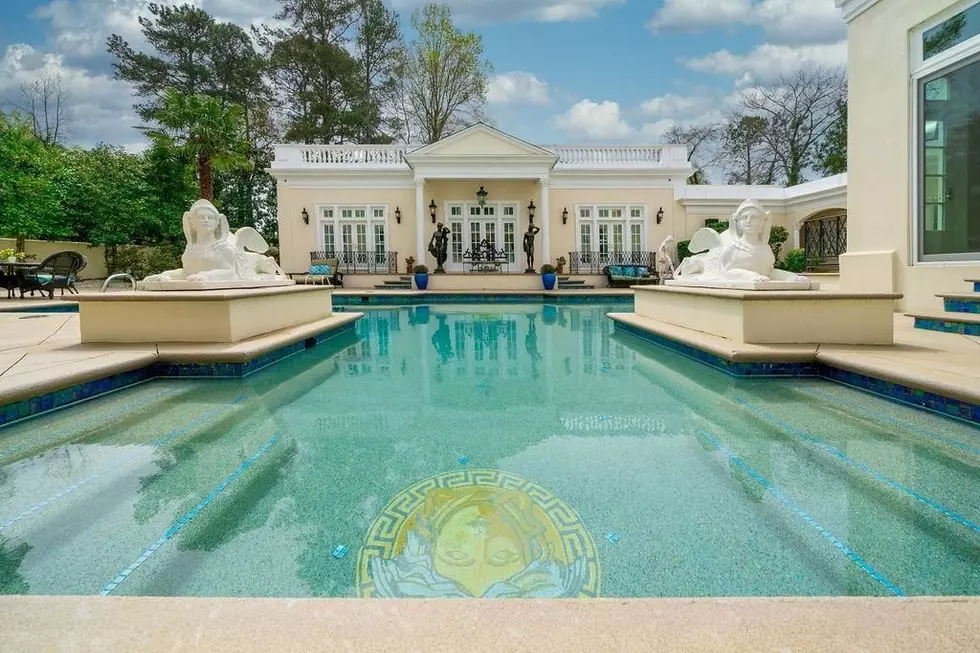 You Won't Believe the Price Tag of This Very Rare Georgia Estate
Britta Moore, Keller Williams Realty via Zillow
When I tell you this entire home is over the top, it is an "American Reproduction of Le Petit Trianon in Versailles, France," said Realtor.  And to top it off, when you drop the zip code of 30327 in Georgia, everyone knows you are about to drop some serious money.
Wait until you see these pictures of this Buckhead, Georiga Estate that is listed by Britta Moore, Keller Williams. According to Realtor, this magnificent home was "constructed by a Saudi Prince in 1985 there exist only FIVE in the entire United States."
Now, that's a conversation starter.
You Won't Believe the Price Tag of This Very Rare Georgia Estate
Look at This Tricked Out Alabama Lake Martin Mansion Airbnb
Mentone, Alabama Cliff House Offers Mesmerizing Views of DeSoto Falls
Each step in this cliffside home has a spectacular view. It's like looking at a postcard of DeSoto Falls but in real life.
You Might Be Shocked by the Price Tag this Georgia Estate