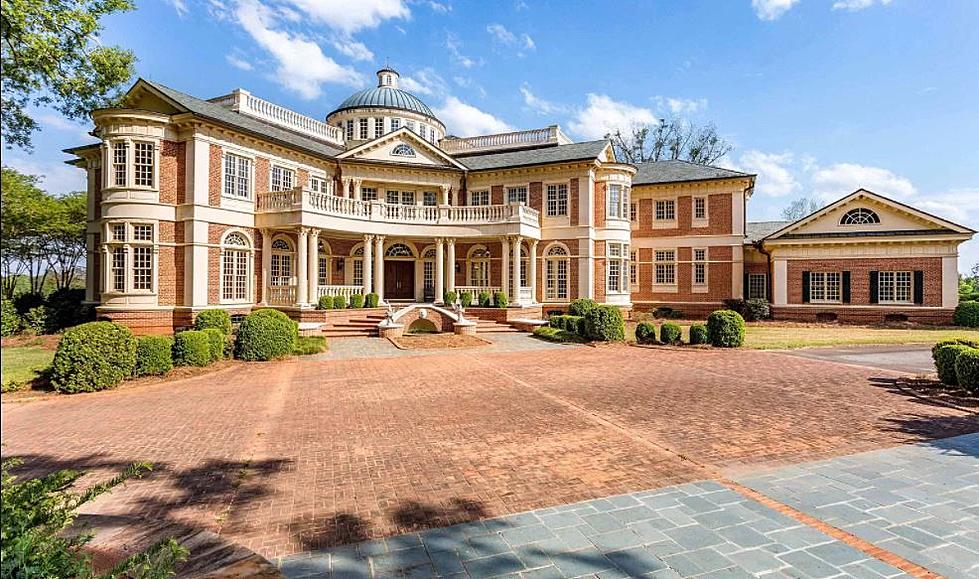 You Won't Believe How Much This Enormous Georgia Estate is Listed For
Susan Ayers, Clickit Realty via Zillow
We will file this property under [as my Dad would say] "too rich for my blood." But, I can't help but be nosey. This enormous Georgia Estate boasts a hefty price tag. Click here to check out the Zillow listing from Susan Ayers of Clickit Realty.
This estate was even featured in the Atlanta Business Journal and noted that the "home at Great Hill Plantation was completed in 2002 by Otis Ingram, a Columbus native who was raised in Atlanta and developed a love of land while working in his family's timber business across middle and South Georgia."
Go ahead and take a look around this massive Georgia Estate, it truly transports you to a place of peace and tranquility with 329 acres filled with rolling hills, horse stables, hunting, and gives you a historic feeling.
(Source) Click here for more information from the Atlanta Business Journal. Click here for more information from Realtor.
You Might Be Shocked by the Price Tag this Georgia Estate
Glamorous Escape Awaits at this Smith Lake, Alabama Cottage
The Most Expensive Home for Sale is in Muscle Shoals, Alabama
Sneak-Peek at this Exquisite Lake Tuscaloosa Home
Tuscaloosa, Alabama Mansion Gives You Straight Movie Star Vibes
This Madison, Alabama Mansion is a True Lap in Luxury
Look at This Tricked Out Alabama Lake Martin Mansion Airbnb
Daphne, Alabama Luxurious Beverly Hills Styled Mansion For Sale