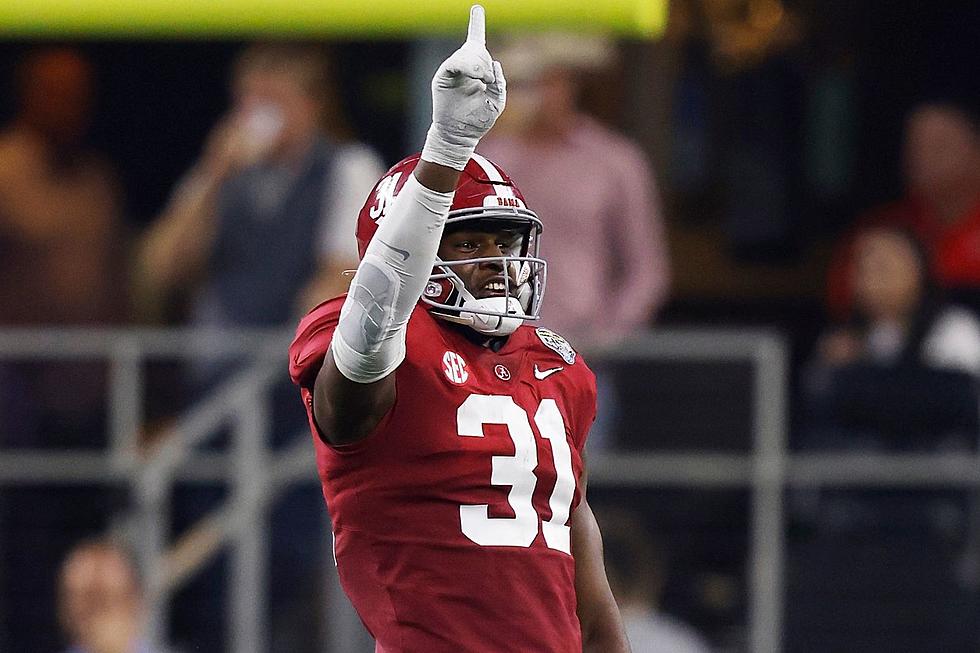 Will Anderson Returns Intercepted Pass to the House
Getty Images
Will Anderson Jr. has come to play against Louisiana-Monroe after a rough performance against the Texas Longhorns last week.
After a Bryce Young interception gave the ball to ULM on its own 30-yard line, Anderson sacked ULM quarterback Chandler Rodgers.
On the very next play, Anderson found himself with the ball in his hands after Rodger's pass was knocked into the air. Anderson responded to the golden opportunity to put some points on the board.
Anderson shed Rodger's tackle attempt on his way to the endzone for a 25-yard pick-six. This is the first touchdown scored by the Alabama defense this season.
Alabama vs Louisiana Monroe Week 3 2022
Alabama vs Texas Week 2 2022