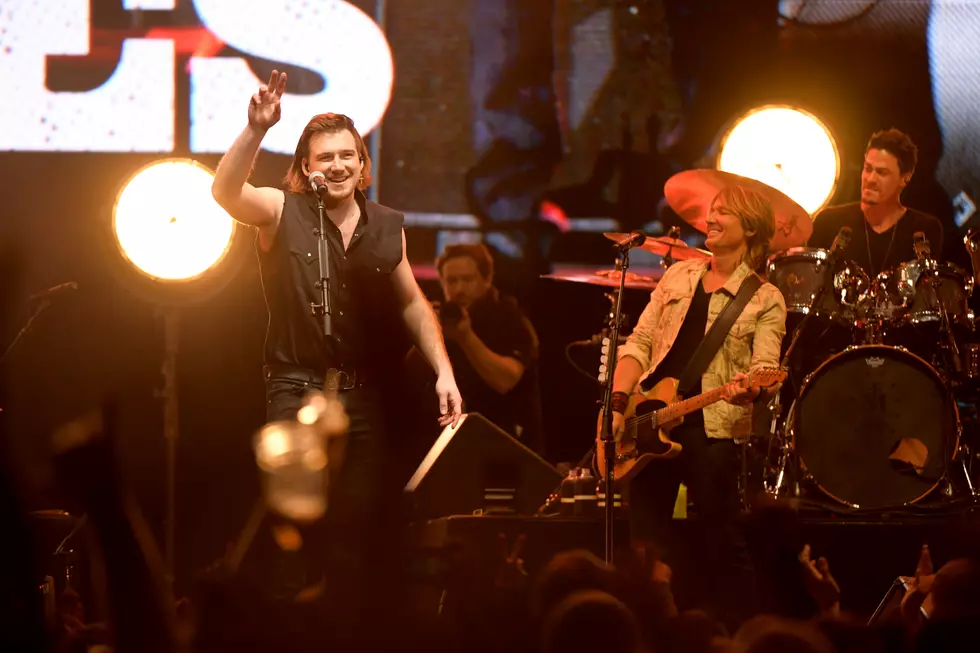 'SNL' Boots Morgan Wallen After Wild Night on Tuscaloosa Strip
Getty Images for Country Music H
Enter your number to get our free mobile app
Morgan Wallen found a little more than himself in local bars last weekend.
The 27-year-old country superstar was spotted on multiple occasions during a night on the town in Tuscaloosa on Oct. 3. Wallen had attended the Alabama-Texas A&M football game earlier that day, evidenced by a post to his Instagram page. He was in town, presumably for the game, which he watched with professional golfer and UA alumnus Justin Thomas.
After the game, Wallen ventured out to The Strip to cruise through some of Tuscaloosa's popular bars. He was seen in numerous videos, posted to TikTok and Twitter, taking shots and kissing multiple different college-age girls in what looks like a Boom Boom Room-style bar in Tuscaloosa.
A student who was out last weekend confirmed Wallen walked out of Rounder's Bar on The Strip and asked for a ride to a house party near Tutwiler Hall, a dormitory on the University of Alabama campus. She and her friends drove him to a residence close to campus, mentioning that he was "really sweet" and even played some unreleased music for the passengers.
More videos of the singer emerged online at the party, showing him playing the guitar for a small crowd of college-age guests.

After the wild weekend, Wallen came under fire for his actions online, with many Twitter users criticizing him for being reckless.
Critics cited that the coronavirus pandemic is still very much prevalent in Tuscaloosa and others called him out for having a debaucherous night on the town while his ex-fiance is home with their infant son, Indigo.
The backlash got to be so great that Wallen was pulled from this weekend's lineup of "Saturday Night Live."
"This is a tough video for me to make, but a necessary one," Wallen said in a video posted to his social media platforms Wednesday night. "I'm in New York City in a hotel room, I was getting ready for 'SNL' this Saturday, and I got a call from the show letting me know I will no longer be able to play."
The late-night sketch show was set to have him on as the musical guest but nixed the performance due to coronavirus-related precautions. Wallen said that while he did not have COVID-19, he understood that his weekend in Tuscaloosa was to blame for the cancellation.
"My actions this past weekend were pretty short-sighted and they have obviously affected my long-term goals and my dreams," he said. "I respect the show's decision because I know that I put them in jeopardy and I take ownership for this."
Wallen added a quick word of love and appreciation for friends, family and fans who have reached out to him in support, ending the video with a plan to unplug for a while and take a break from the limelight. The Sneedville, Tennessee native lives in Nashville, where he has worked on his music career since his appearance on season six of "The Voice."
"I think I have some growing up to do. I think I've lost myself a little bit. I've tried to find joy in the wrong places and ... it's left me with less joy," Wallen said. "I'm going to take a step back from the spotlight for a little while and go work on myself."
This may not be the last time Wallen will get his chance on the "SNL" stage, however. In his apology video, Wallen said "SNL" creator and producer Lorne Michaels plans to work with him to find a make-up performance date.
You Have to Eat at these 11 Tuscaloosa Restaurants Before You Die

You Have to Eat at These 11 Tuscaloosa Restaurants Before You Die