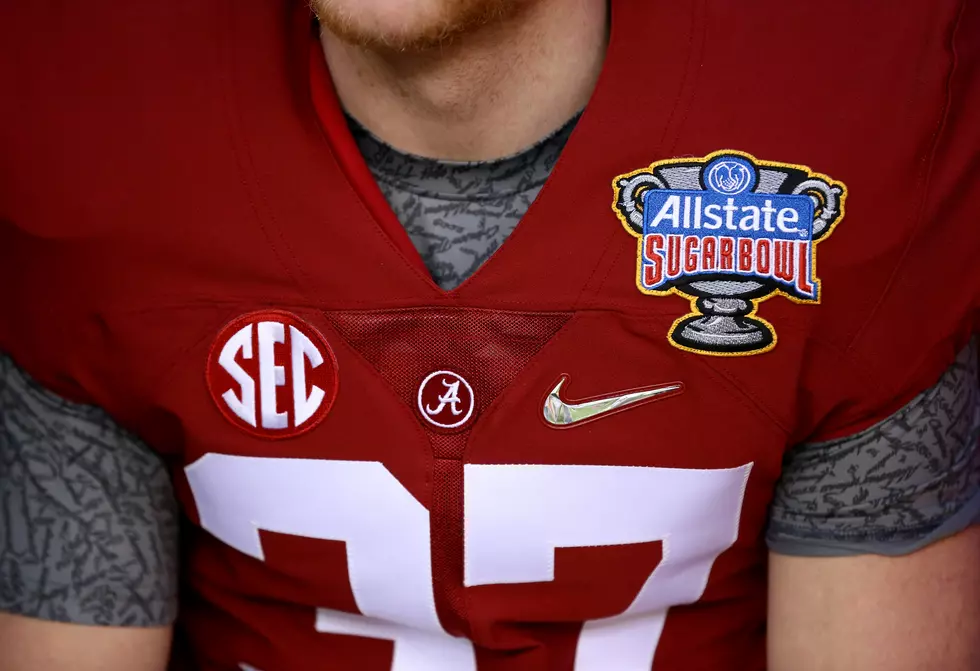 Should Alabama make changes to their uniforms?
Getty Images
Enter your number to get our free mobile app
So I know you've clicked probably thinking I'm going to call for some crazy Alabama Crimson Tide uniform changes. Before we go any further, let me address one thing:
Alabama's uniforms are a classic and if they were ever changed I would scream at the top of my lungs and beg for the return of the normal ones!
But recently I've wondered what little modifications could happen to make the uniforms pop a little bit more. I remember back when I was a freshman at UA, the team came out on Veterans Day with a uniform that had houndstooth numbers on it and I thought those looked really neat. I think if they were to make houndstooth numbers a thing once or twice a year, that'd be a pretty cool look.
Though it really doesn't kind of count as the main part of the uniform, one thing I certainly wish they'd bring back is those houndstooth gloves as well. Those looked awesome matched with the classic unis! Of course, we'd have to go with the gloves or the numbers because too much houndstooth actually hurts the eyes in my opinion.
And finally, we have to talk about the white helmets. This has been a change wanted by the fans for a while now. Initially I was against the idea, but honestly, the more I look at the white helmets, the more the idea is starting to grow on me. Can you imagine the all white look matched with those white helmets? That'd be one clean look.
Regardless, Alabama's unis should never change, but a tweak here and their wouldn't hurt much would it?
Career Statistical Leaders: The Alabama Football Record Book