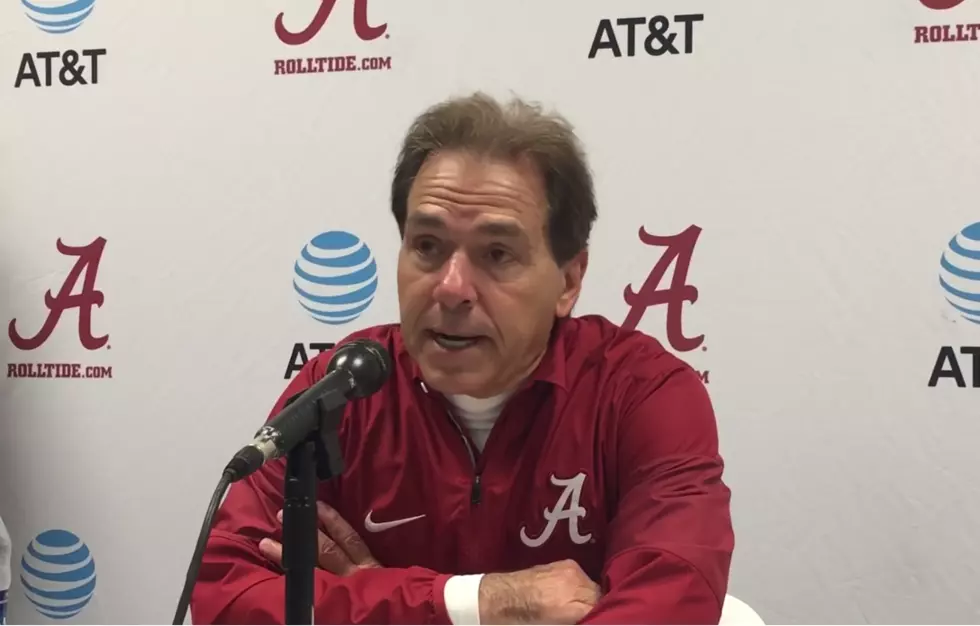 Saban Thanks Fans For Support
Tide 102.9 via YouTube
"First off, I think that we have to give LSU a lot of credit. They played really well in the game and made plays when they had to make plays on offense. They are a very good team.  "Great crowd and atmosphere. Thank our fans for the support that they give us.
"Bottom line is, especially in the first half, we didn't play very well. We don't want to waste a failure. There's a lot of lessons to be learned from the things that we did and didn't do today. I think that everyone needs to make the commitment to finish the season the right way. We don't fully have control of our own destiny, but if we finish the season the right way, we can see where it takes us. We've been in this situation before. So, I think the big thing is everyone needs to learn from the mistakes they made today and try to get better.
"Obviously the way we started, turned the ball over on the first drive. We have a great drive and don't finish it. We have 12 guys on the field, and we get an interception and turnover. And then we trusted our quarterback before the half and threw a pick and they scored 14 points in the last 30 seconds of the first half. A lot to overcome, but I have to tell you that I was really proud of our players in the second half. They really fought hard to get back in the game. And actually got themselves back in the game, but we couldn't get a stop on defense when we needed to. Had a couple of opportunities to stop them, and we didn't.
"Offensively, we certainly scored a lot of points and onside kicks are difficult. The ball has to bounce your way. But we gave ourselves a chance to win in terms of the way we fought back in the game. Very proud of our players for that." #953TheBear