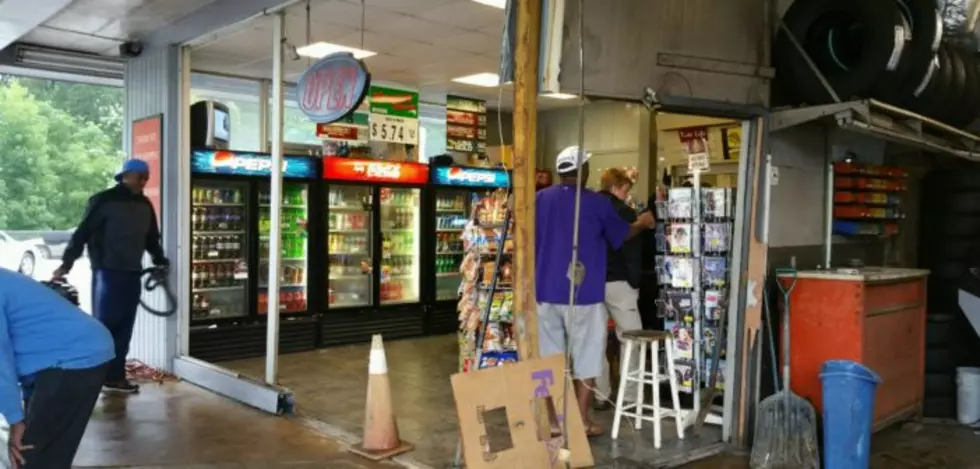 Runaway Vehicle Crashes Through The Front Window Of Wilson's Texaco
Photo Courtesy WVUA 23
Wilson's Texaco suffered quite a scare early yesterday morning, when a car drove through the front window of the store. The Texaco, which is located on Skyland Blvd. at I-20/59, was still able to open yesterday despite sustaining damage to the front of the building.
The owner of the store, which is located on Skyland Blvd at 1-20/59 says a vehicle hit the front of the store early yesterday morning at around 1:45am  causing heavy damage to the front window.  Fortunately, no one was injured because the store was not open at the time.
Authorities are still investigating what may have caused the driver to run off the road and crash into Wilson's Texaco.
For more on this story read HERE