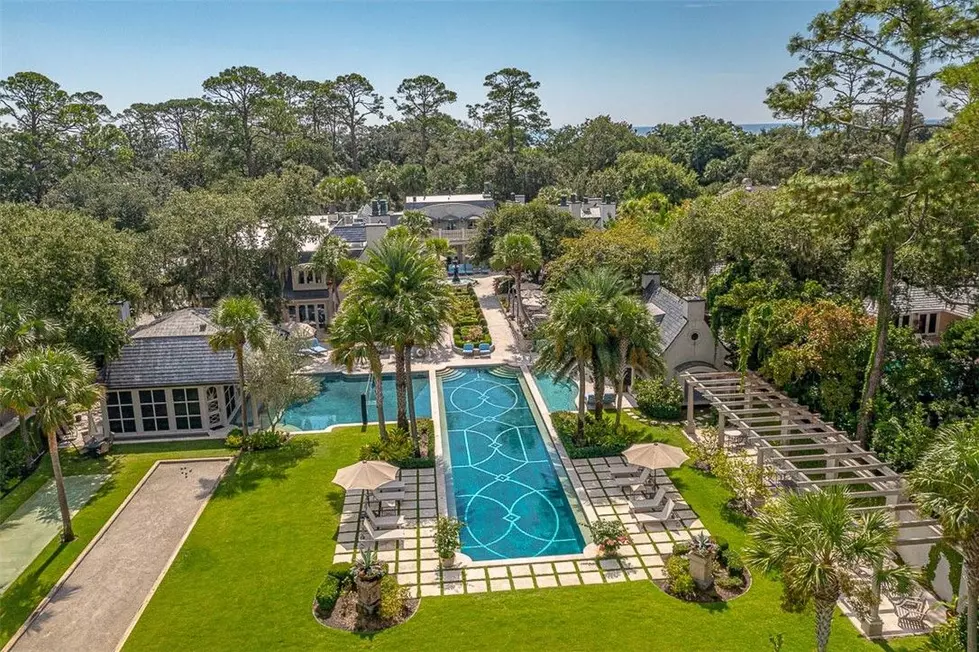 One of Georgia's Most Expensive Homes is Like Living in a Boutique Hotel
Al Brown, Al Brown Company
All I have to say is WOW! One of Georgia's most expensive homes is like living in a boutique hotel, southern style. The estate boasts over 15 thousand square feet, 12 bedrooms, 13 plus bathrooms, an outdoor gaming center, 3 pools, a pool house, and so much more.
This impeccable home is named Lune de Miel. The agent said it was crafted and "lovingly placed on the land with the precision of an artist."
Massive is the word that can describe this estate. However, even though it is a grand residence it is a "warm, comfortable loving ambiance. Lune de Miel is the sequel of a couple's spark of beautiful love where lasting memories were made," said the agent.
Take a look around now and enjoy all the views on Sea Island, Georgia. It's listed by Al Brown from the Al Brown Company.
This Georgia Estate is Like Living in a Southern Boutique Hotel
Stunning Orange Beach, Alabama Home is in a Class by Itself
This Perry County Home is a Magnificent Piece of Alabama History