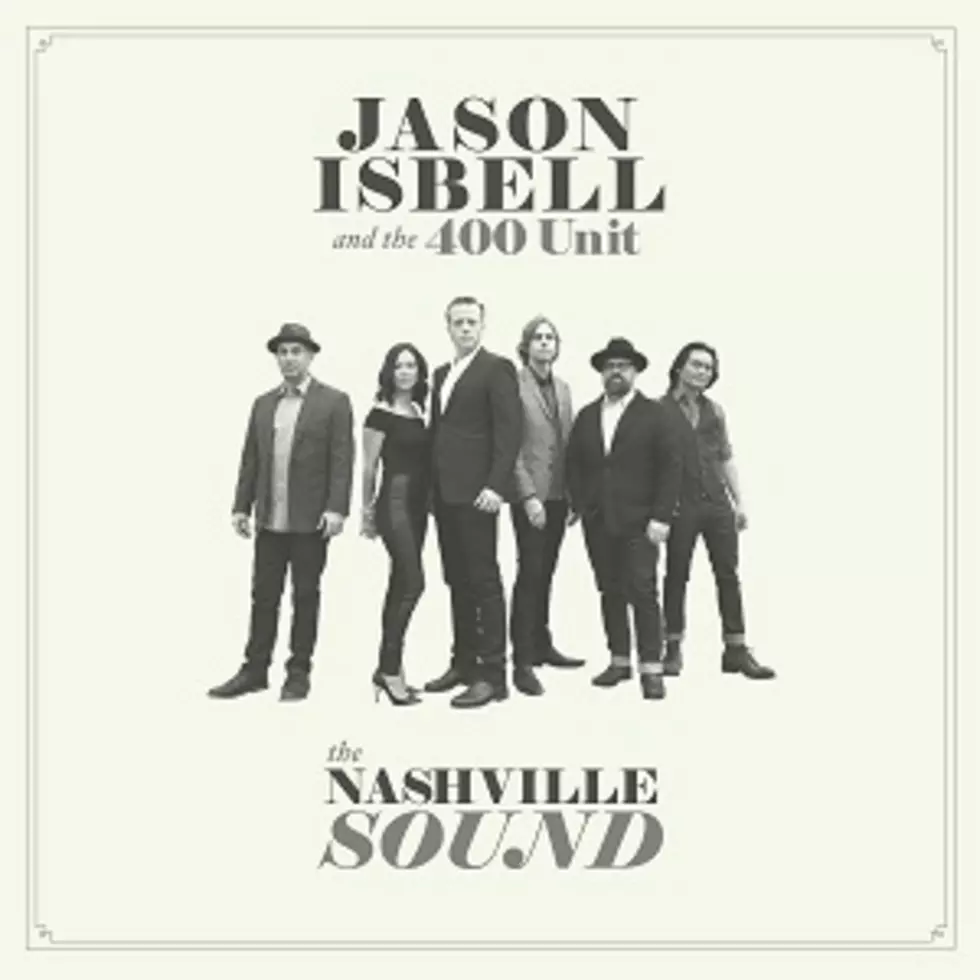 Jason Isbell Announces New Album, Ryman Auditorium Shows
Southeastern Records
The wait for new music from Jason Isbell is almost over: The singer-songwriter has announced his plans to release a new album with his band, the 400 Unit, in mid-June.
Isbell's new studio album, The Nashville Sound, is due out on June 16, via Southeastern Records. The project was recorded at RCA Studio A in Nashville, and produced by Dave Cobb; Isbell and Cobb previously teamed up for his records Southeastern (2013) and Something More Than Free (2015).
The Nashville Sound will be Isbell's first release with the 400 Unit since Here We Rest in 2011. The band is made up of keyboardist Derry deBorja, Chad Gamble on drums drums, bassist Jimbo Hart, Amanda Shires (Isbell's wife) on fiddle and guitarist Sadler Vaden.
"Lyrics and melody are still the driving force behind what we're doing, but this time around, there's more of a rock 'n' roll influence," Isbell said in mid-February. "You might shed some tears, but for once, there's a chance you might also dance a little."
New Country, Americana, Alt-Country, Bluegrass and Folk Albums Coming in 2017
A track listing for The Nashville Sound is below; Isbell says that the project is "topical, current, a record of time passed."
Jason Isbell, The Nashville Sound Track Listing:
1. "Last of My Kind"
2. "Cumberland Gap"
3. "Tupelo"
4. "White Man's World"
5. "If We Were Vampires"
6. "Anxiety"
7. "Molotov"
8. "Chaos and Clothes"
9. "Hope the High Road"
10. "Something to Love"
What Is Americana? Its Artists Define the Genre