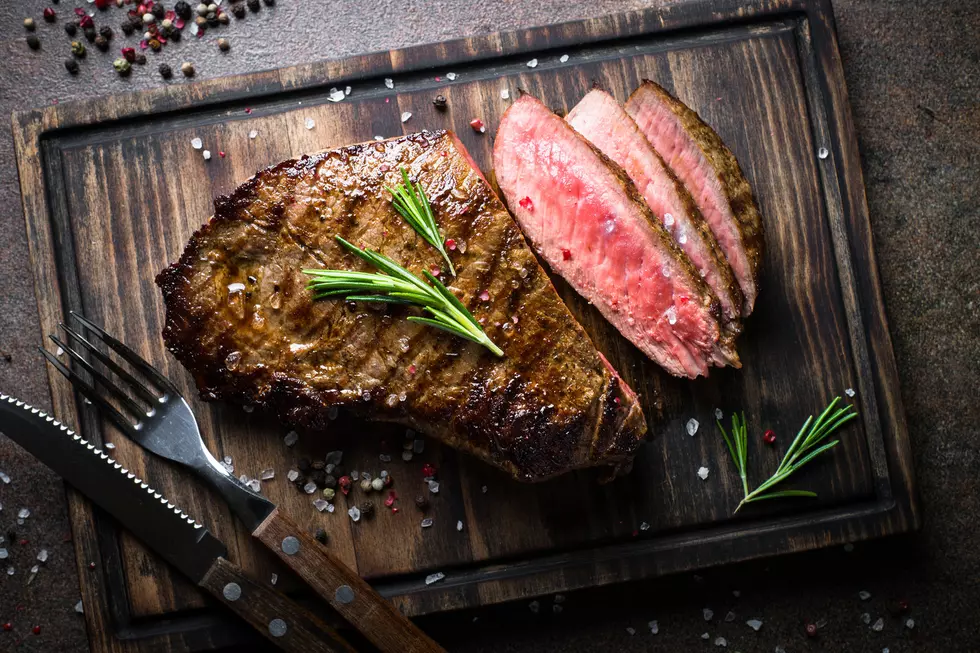 Heads Up, Meatlovers: Here Are the Best Steakhouses in Alabama
Nadianb
Meat! Now that I have your attention, I know you love a good steak. However, at times you don't want to fix it up yourself. So, be sure to check out these great places to get an incredible steak.
My go-to for a great steak is Nick's Original Filet House, b.k.a. Nicks In The Sticks. You can find it at 4018 Culver Road in Tuscaloosa. Everything is amazing. For steak, I go for either the large filet or the T-Bone, medium rare! Be sure to get the incredible Nicodemus!  Whatever you do, get there early because it is a first-come, first-served situation.
Great service and great steak, head over to Big Mike's Steakhouse. You can find it at 384 Market Street in Moundville. They don't take reservations, so it is a first-come, first-serve environment. It fills up quickly because it is so good. The crab claws are really delicious. However, the star is the various steaks in Big Mike's seven-spice blend. My favorite is the ribeye with a loaded baked potato and steamed asparagus.
I got the perfect place for you if you are ever in or traveling through Dothan and craving a steak. The place to visit is the Conestoga Steakhouse at 3549 Montgomery Highway in Dothan. They are a family-owned business for over 40 years. The last time I was there, I got the steak tips which were heavenly.
A friend mentioned that he had a traffic steak at the Bull Pen Steakhouse and BBQ at Old York Farms. You can find them at 244 School Street in Oakman. It's a family-owned and operated business. If you are up that way during the weekend, this would be a great place to stop.
Meat Lovers United at George's Steak Pit. Listen, this place is awesome. It's known to have the "Best Steaks in the South." You can find them at 1206 Jackson Highway in Sheffield, Alabama. If you are in the mood for a T-bone steak, this is your place. It was founded in the mid-1950s, been in the same location, and known for its open fire pit.
Michael's Restaurant in Birmingham is serving up views and delicious steaks. When you visit Birmingham, be sure to make your way to 1525 1st Avenue South for a perfect date night. The fried green tomatoes are beyond words. I don't know what they do to the Tomahawk steaks, but it will leave you satisfied.
If you are ever in Center, Alabama, be sure to make time for Tony's Steak Barn. It's the Prime Rib for me. Please and Thank you. I like their sides, especially the garlic, mashed potatoes, and cheese. Even if you don't have room for dessert, be sure to get the fried Hershey bar and ice cream. Find them at 804 Alexis Road.
My friend told me that you would savor and remember every bite of your meal at Coach's Steakhouse in Town Creek. He also followed up to say that it was the "best of the best steakhouses." You can find them at 6730 County Road 236. I love the fact that the reviews commented that the owner came up to their table and chatted with them. That goes a long with me.
We Deserve a Long John Silver's in Tuscaloosa
10 Underrated Soul Food Restaurants in Tuscaloosa, Alabama
The Definitive Ranking of Chicken Finger Baskets in Tuscaloosa, AL
Y'all ready for a deep-fried hot take? CLUCK YEAH! Meg Summers is ranking the best chicken finger baskets in the Druid City.
7 Fast Food Restaurants We Need in Tuscaloosa