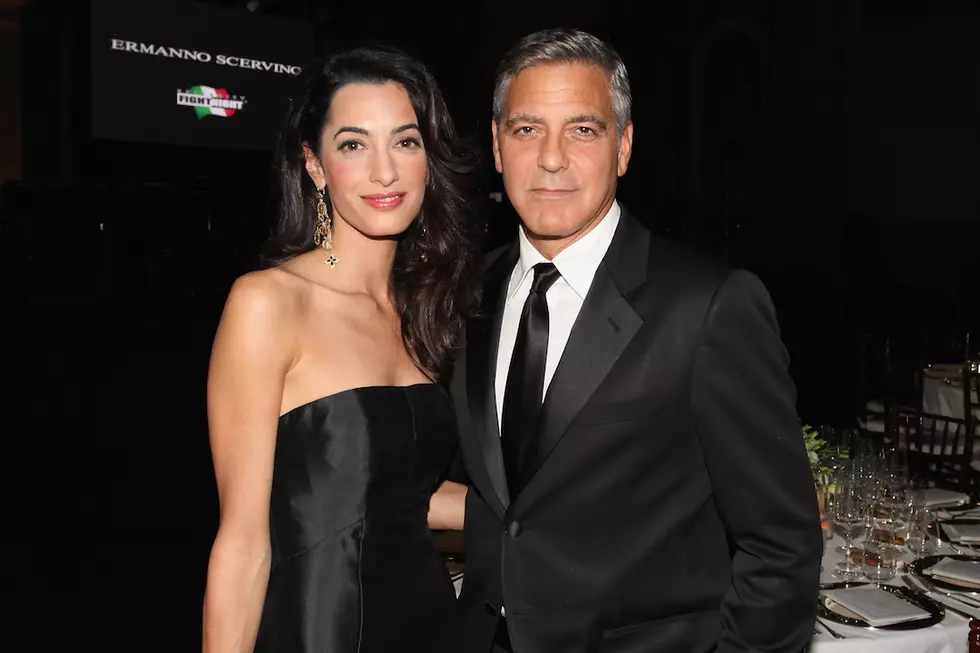 George & Amal Clooney Pledge $500k to 'March for Our Lives' Gun Violence Protest
Andrew Goodman/Getty Images for Celebrity Fight Night
George Clooney and his wife, Amal, are the latest celebrities to back March For Our Lives, a gun violence protest where students "will take to the streets of Washington, D.C., to demand that their lives and safety become a priority and that we end gun violence and mass shootings in our schools today."
The demonstration was announced Sunday (February 18) by five teenage survivors of the tragic mass shooting in Parkland, Florida.
"Amal and I are so inspired by the courage and eloquence of these young men and women from Stoneman Douglas High School," George Clooney said in a statement. "Our family will be there on March 24 to stand side by side with this incredible generation of young people from all over the country, and in the name of our children Ella and Alexander, we're donating 500,000 dollars to help pay for this groundbreaking event. Our children's lives depend on it."
Oprah Winfrey has vowed to match the Clooneys' generous donation. "George and Amal, I couldn't agree with you more," the talk show host tweeted on Tuesday (February 20). "I am joining forces with you and will match your $500,000 donation to 'March For Our Lives.' These inspiring young people remind me of the Freedom Riders of the 60s who also said we've had ENOUGH and our voices will be heard."
Many other celebrities have used their platforms to spread awareness of the march. Read some powerful reactions below.