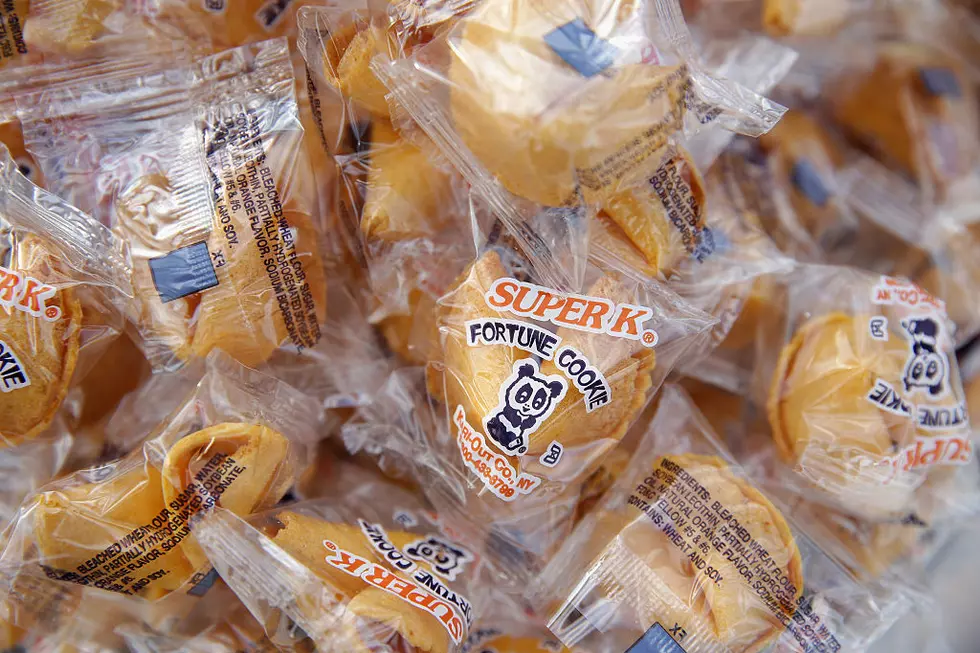 Fortune Cookies: Delivering a Century of History, Heart
Neilson Barnard
Fortune Cookies: Delivering a Century of History, Heart
It's no secret; I love fortune cookies.  So, of course, I celebrate National Fortune Cookie Day to the fullest.  If you already guessed Chinese takeout is in the plan for dinner tonight, you would be correct.   When I picked it up, I will make sure I have the famed fortune cookie to end my meal.  A little unknown fact about me, I save every fortune cookie message from my Chinese restaurant excursions.  I collect all these fortunes because I love remembering good times and good fortunes.  Not sure what I'm going to do with them, but I'm sure it will inspire me somehow.  I just know that some of my fortunes have come true.
The history of the fortune cookie is pretty interesting.  According to the National Museum of American History, "you might be surprised to discover that fortune cookies are not a Chinese creation but rather an American one by way of Japan."  There are three various scenarios about the creation of the fortune cookie.  According to Eat This, Not That – Claim one came from "Japanese immigrant Makoto Hagiwara, the owner of the Japanese Tea Garden in San Francisco, said he first served the modern version of the fortune cookie in the early 1900s."   It turns out that the family mentioned later on that back then, they did not think to have a patent to protect their creation.  Claim two – "Chinese immigrant David Jung, founder of the Hong Kong Noodle Company in Los Angeles, made a competing claim that he invented the fortune cookie just before World War I."  The amazing information about this claim is that David Jung apparently passed our fortune cookies to poor people with bible scriptures on the inside note of the fortune cookie.  Claim three – "Japanese immigrant Seiichi Kito, the founder of Fugetsu-do in Los Angeles's Little Tokyo, also claimed to have invented the fortune cookie in the early 1900s."
Now, to make our fortunes even more exciting when out with family and friends, it is a requirement that we read our fortunes out loud, and end them with "in the bed."  I'm not really sure how or who started this "in the bed" clause, but it sure makes for some funny fortune cookie messages, and I've been doing this for years.
(Source) For more from the National Museum of American History, click here. For more from Eat This, Not That, click here.
Enter your number to get our free mobile app
My Last 10 Fortunes From Pearl Garden In Northport, AL