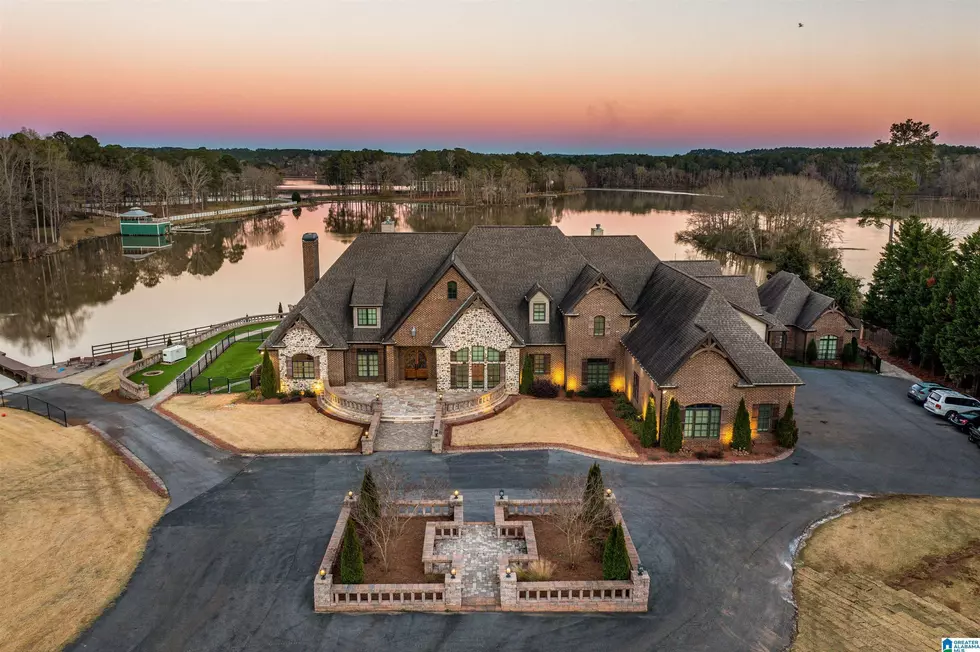 The Most Expensive Home on Alabama's Lay Lake is a Complete Masterpiece
Matt Robinson & Sherry Best, Ray & Poynor Properties via Zillow
Take a moment to enjoy the beautiful views of Lay Lake in Alabama with this enormous home. It's situated on 8.6 acres with incredible views of a pristine landscape.
Lay Lake's most expensive home has 4 bedrooms and 7 baths and is loaded with tons of fun amenities. This lake home is listed by Matt Robinson & Sherry Best with Ray & Poynor Properties.
Step inside right now.
Enormous Alabama Lay Lake Home is a Complete Masterpiece
Sneak-Peek at this Exquisite Lake Tuscaloosa Home
Frank Lloyd Wright Inspired Smith Lake Home
Frank Lloyd Wright Inspired Smith Lake Home
This Alabama Home Features Spectacular Views of Wheeler Lake